Polrunny Farm sea view Holiday Cottages, Cornwall - a photo blog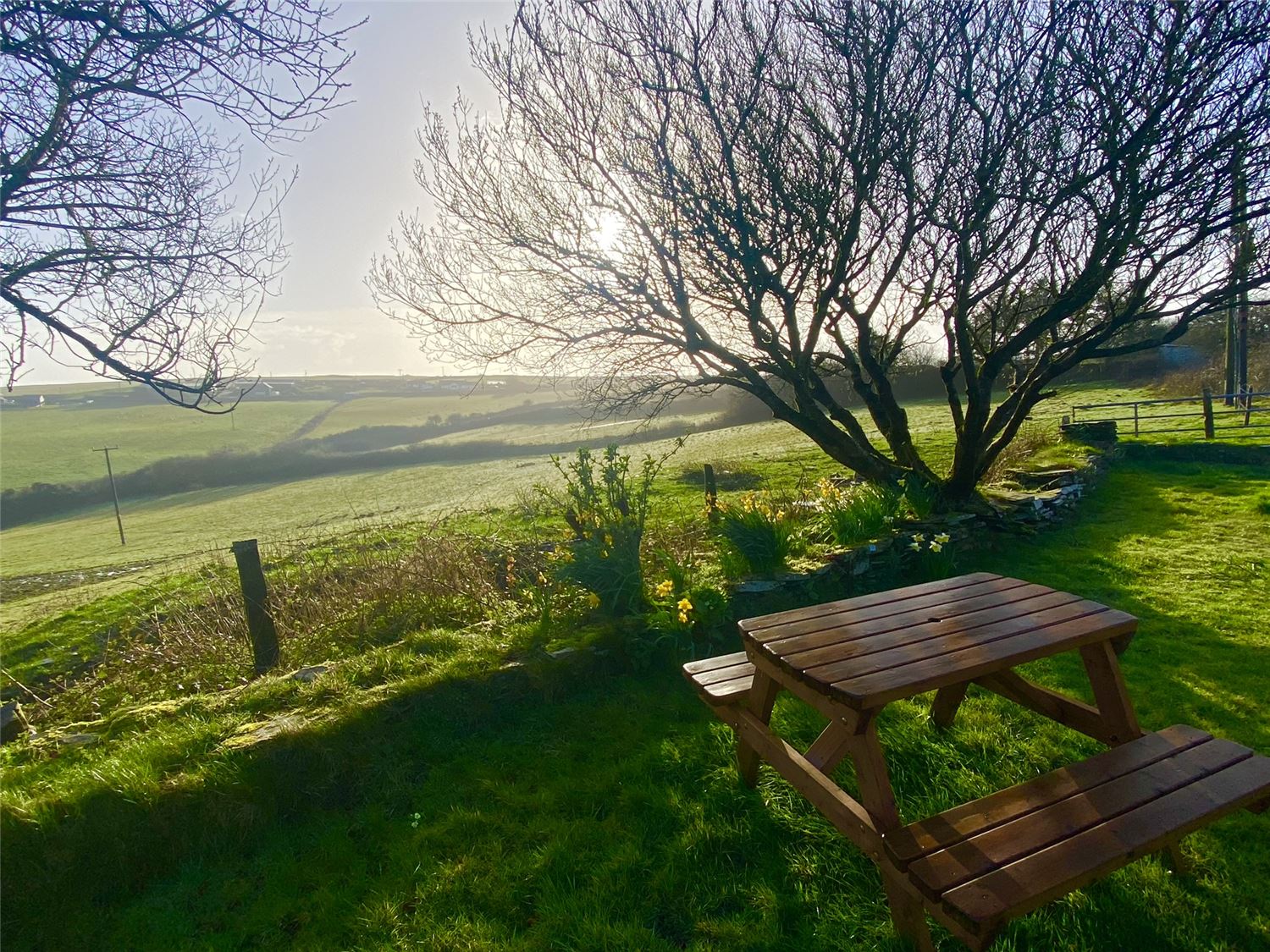 Polrunny Farm is the perfect setting for your sea view holiday in Cornwall. This photo blog shows you around the farm itself.
Polrunny Farm occupies a beautiful 13-acre site above the picture-perfect harbour village of Boscastle.
This photo blog shows you around the farm, and how our landscape changes with the seasons.
If you would like to see inside the cottages themselves, then click here.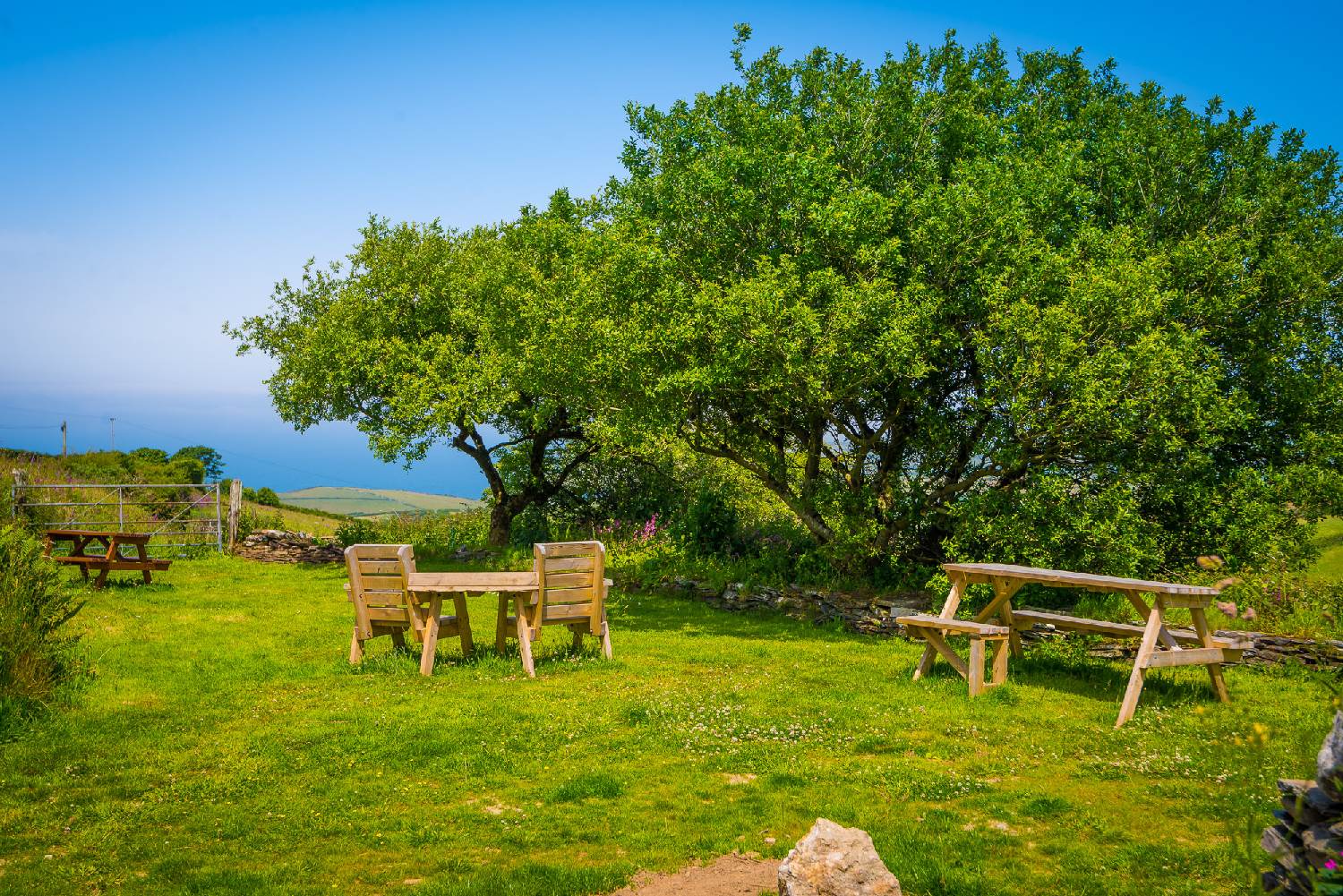 Let's start the tour in our 'breakfast garden'. To be honest, guests feel just as happy in this sea view garden at dinner time as they do at breakfast time. It's the perfect spot for anything from your morning coffee to your evening glass of wine. And with the newly-installed stone BBQ overlooking the valley, guests love preparing their evening meal here too.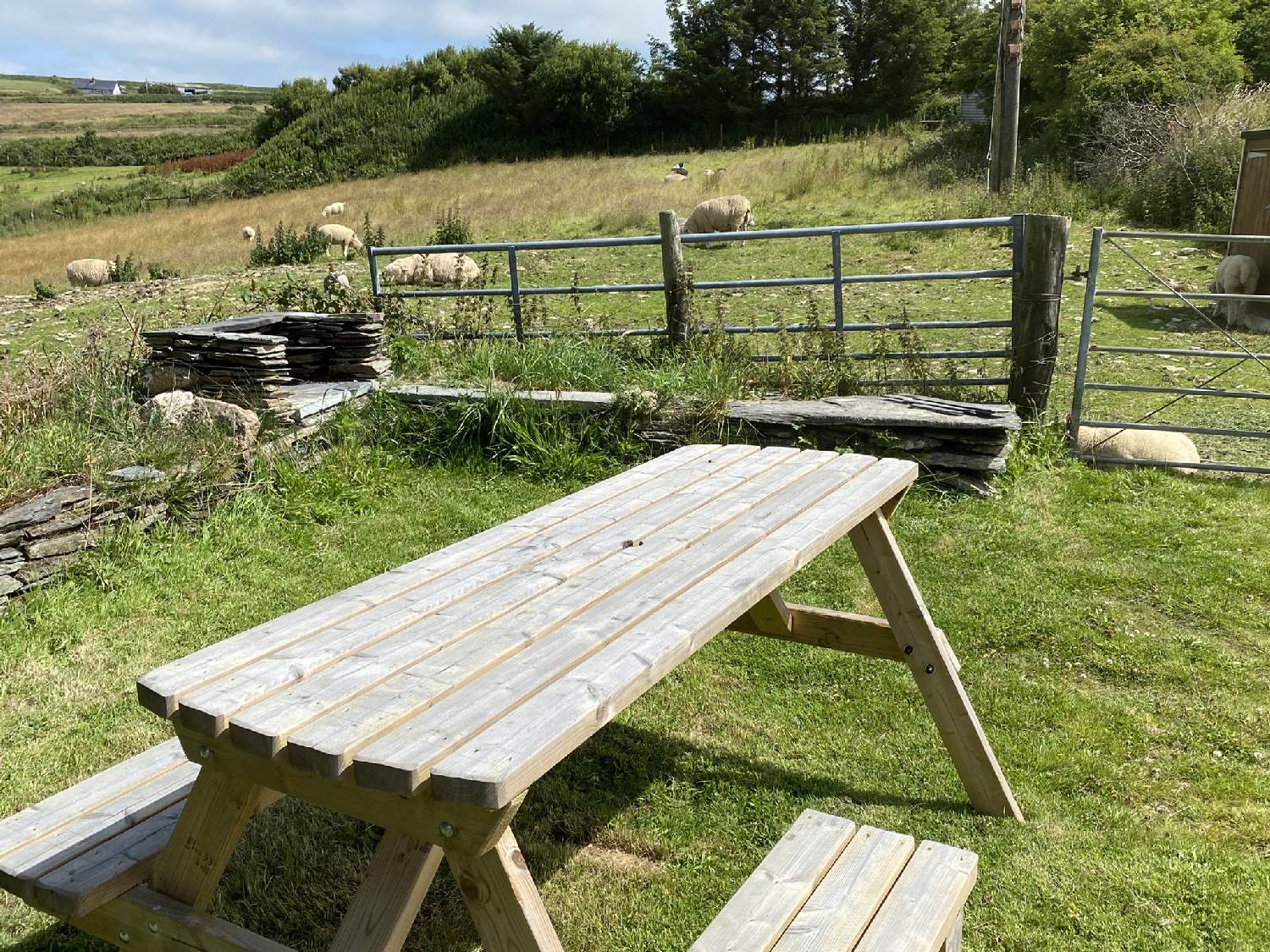 Sometimes the sheep make way for these fine beasts, who are equally interested in your activities in the breakfast garden.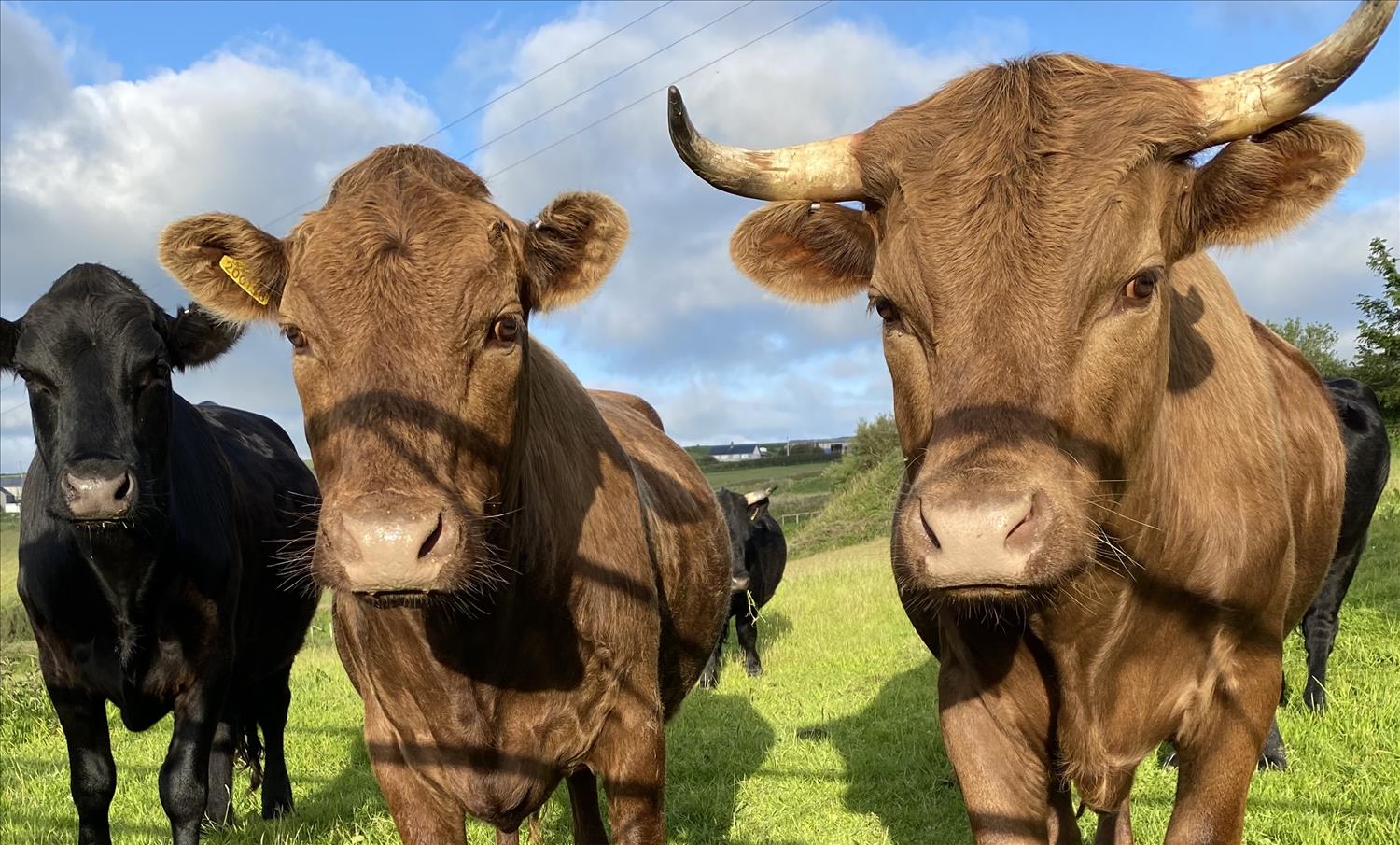 Once you've finished your coffee (both quality instant and filter coffee provided in your cottage), let's stroll past Elderberry Cottage and in to our 'farm garden'.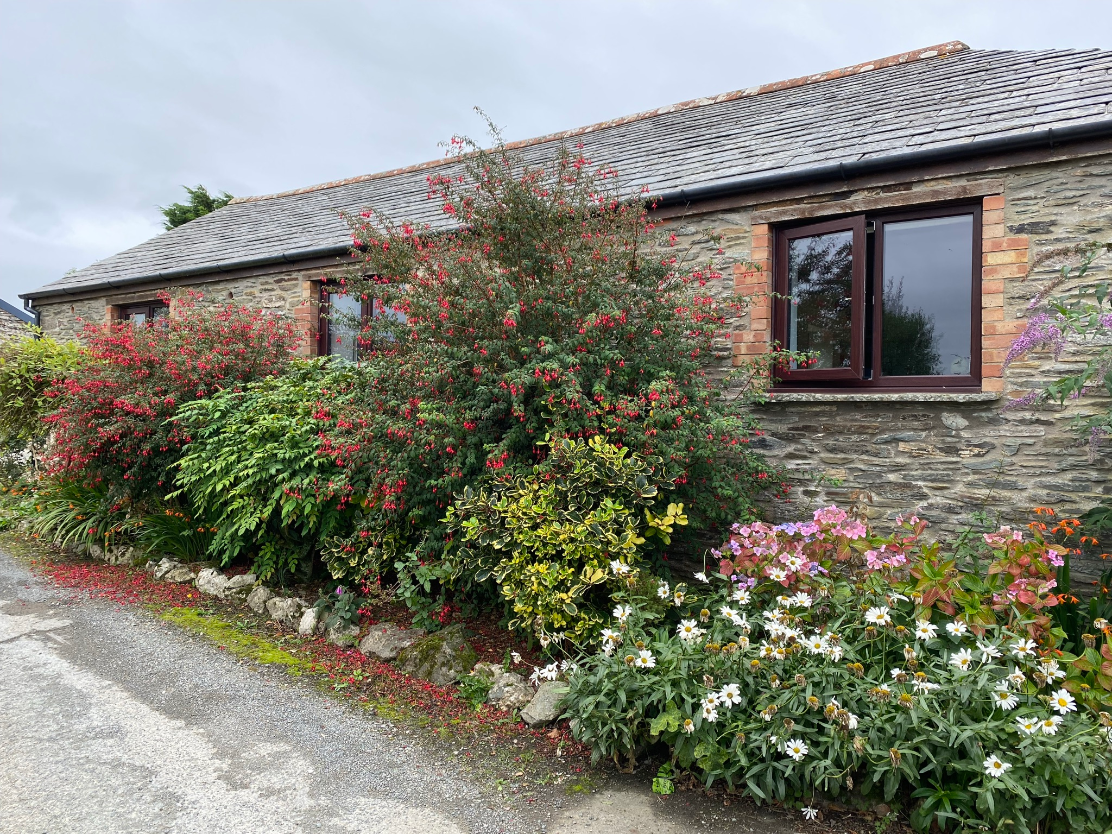 Careful up the steps.
Our farm garden is popular with families. And sometimes sheep too.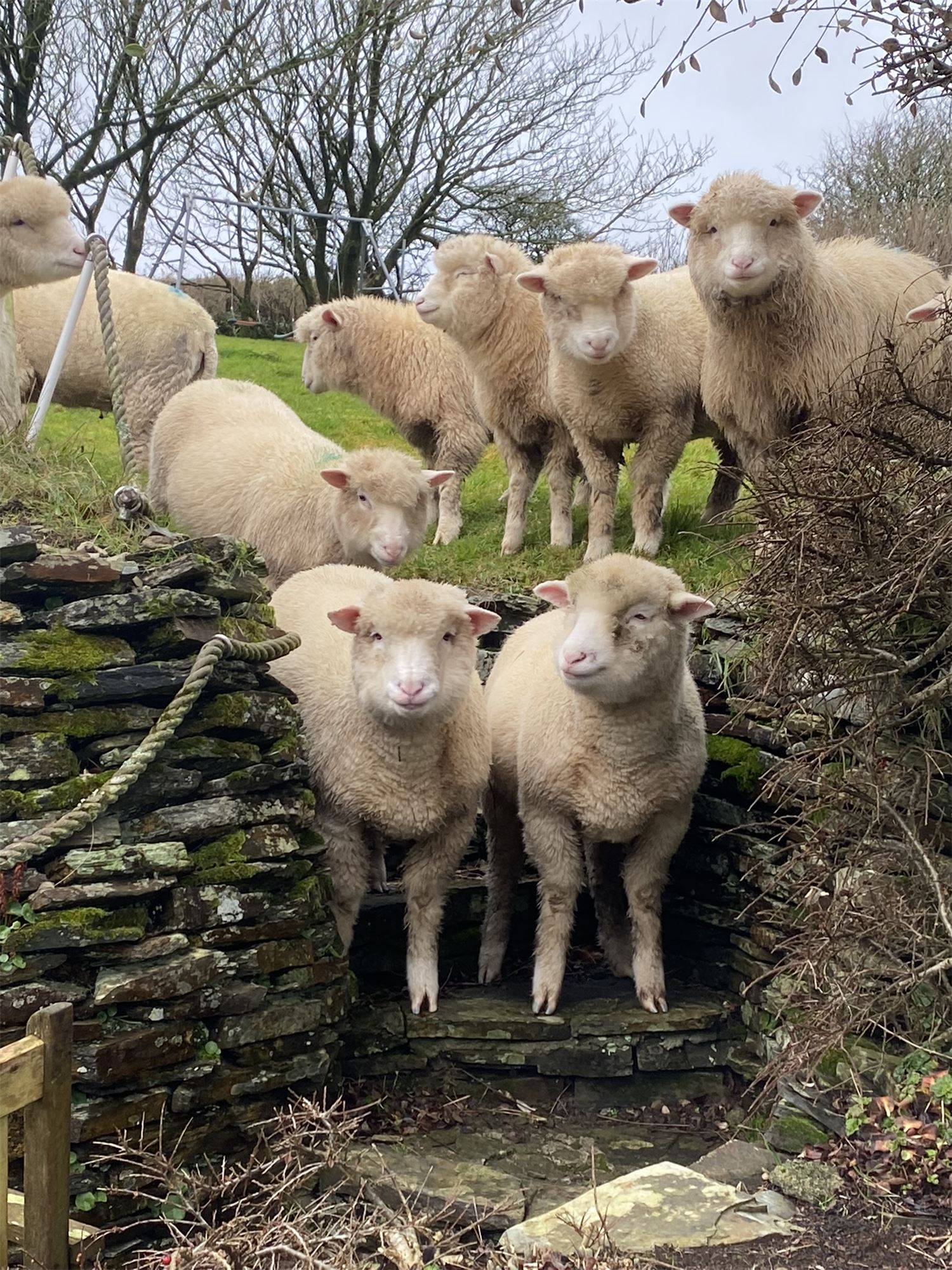 Kids love the swings and the climbing frame. They also love playing swing-ball or giant connect 4.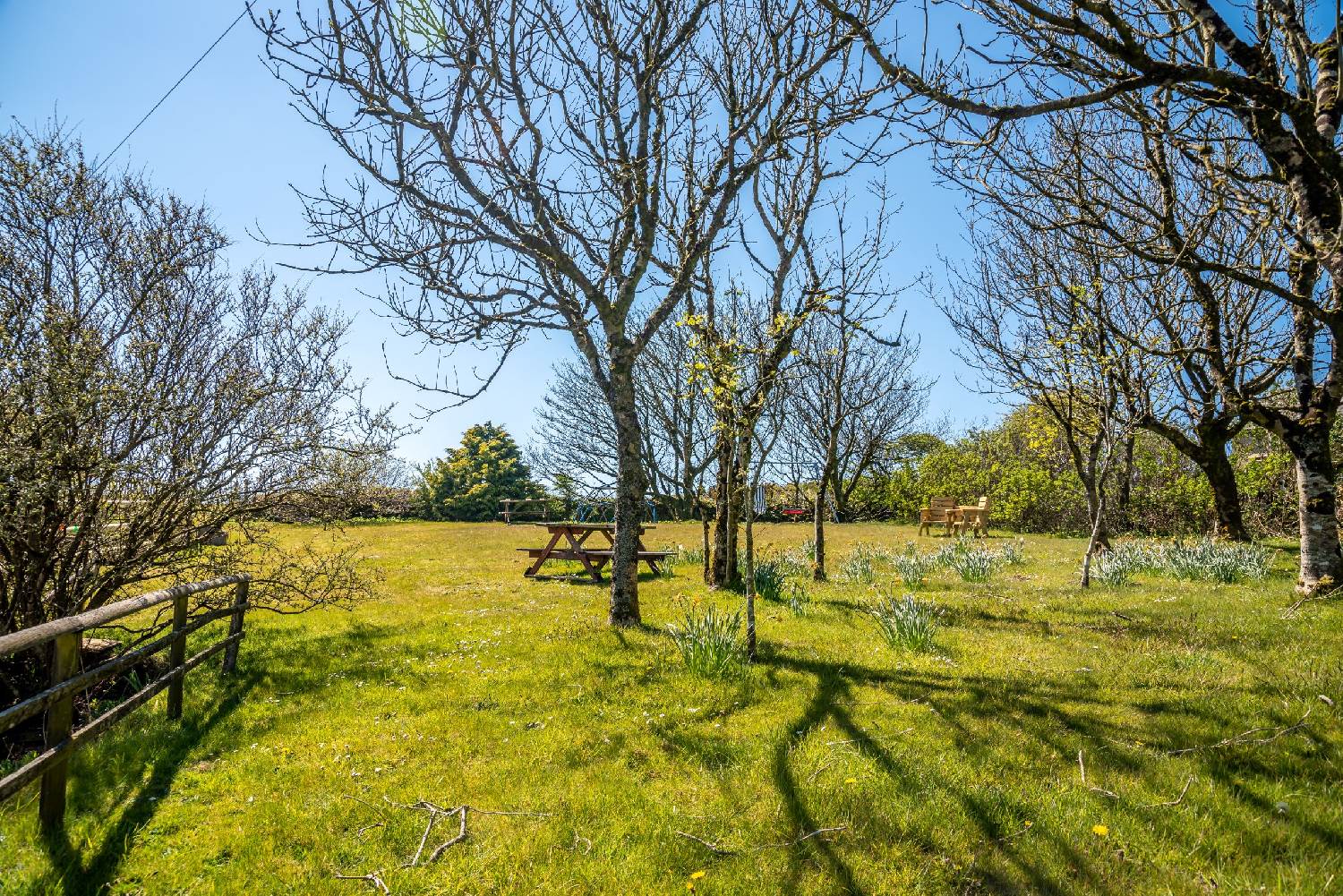 After enjoying the farm garden, let's walk through the open gate at the top into the 8 acre field.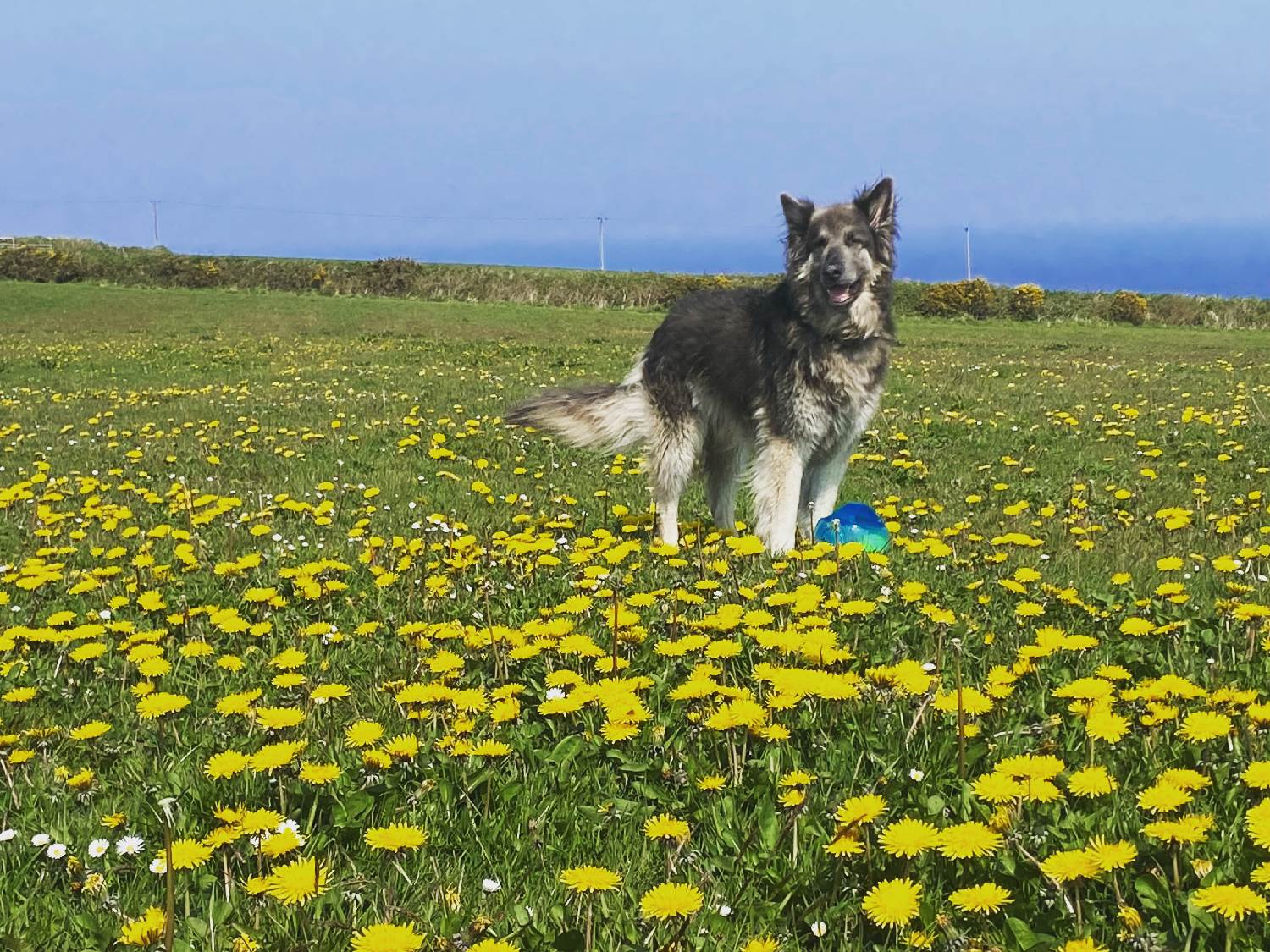 Even dogs enjoying this field get a sea view!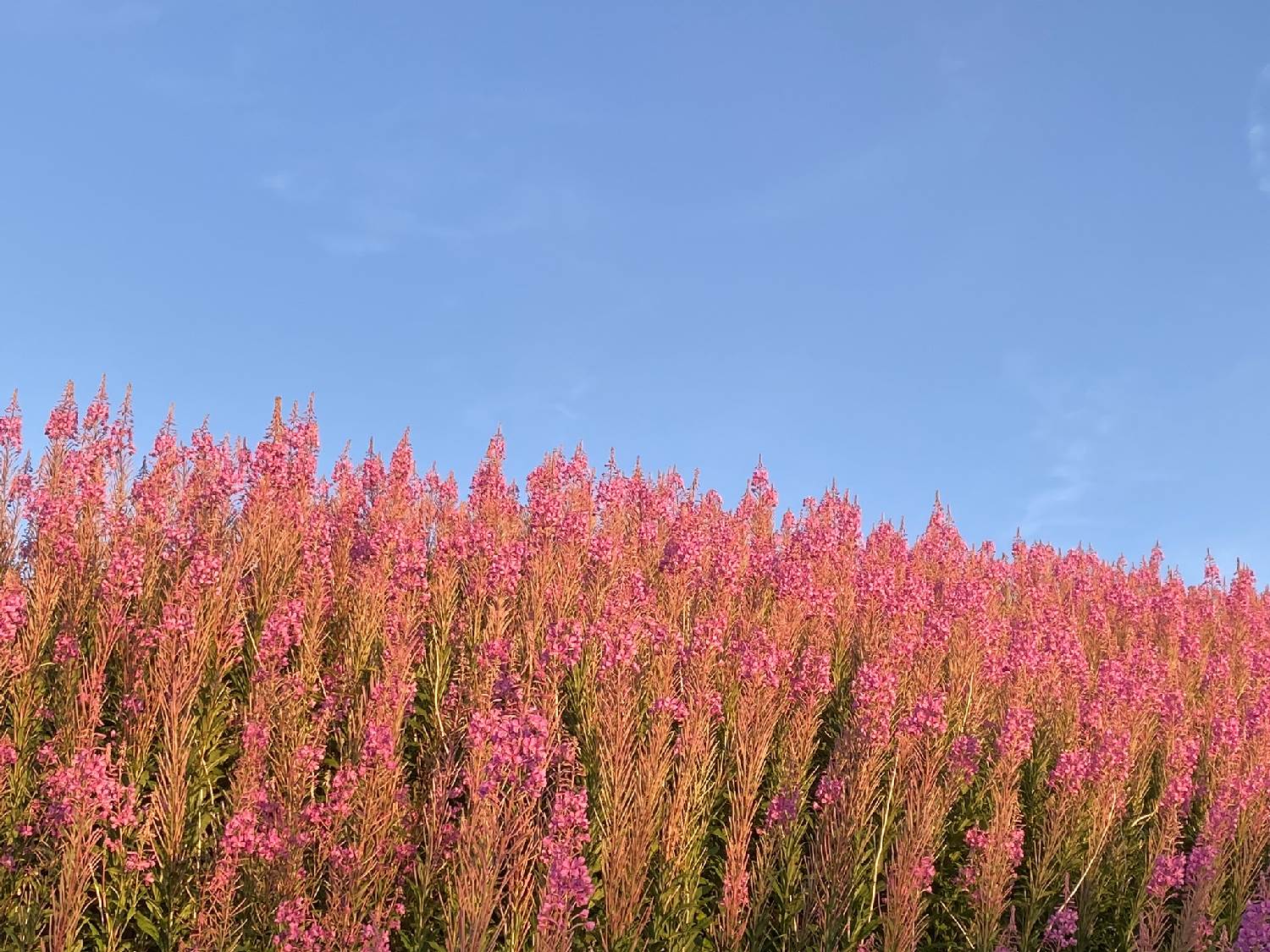 After a gentle stroll around the field, let's head out of the far gate, walk a few yards down the lane, past the Polrunny Farm sign.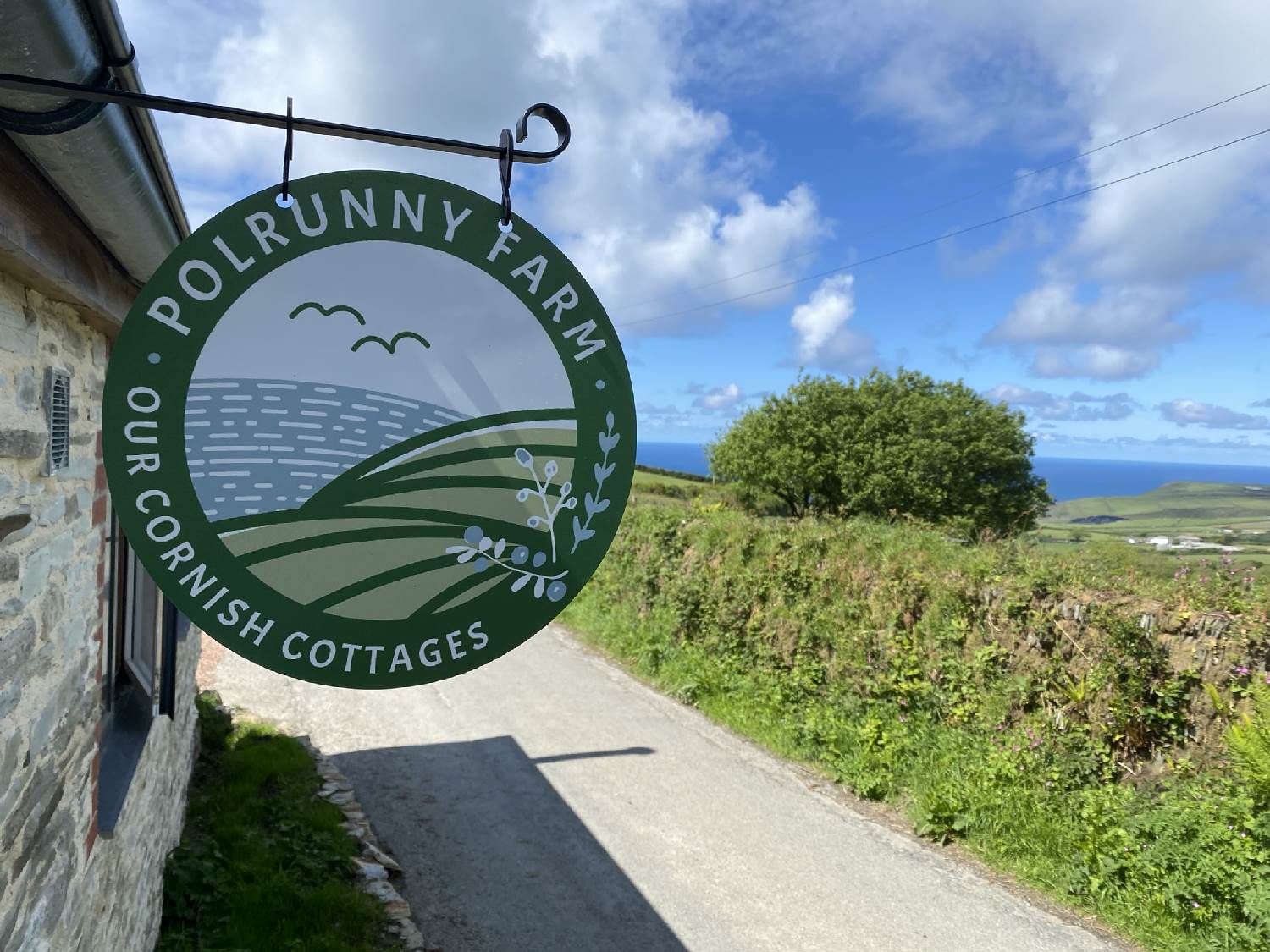 Let's head into the courtyard.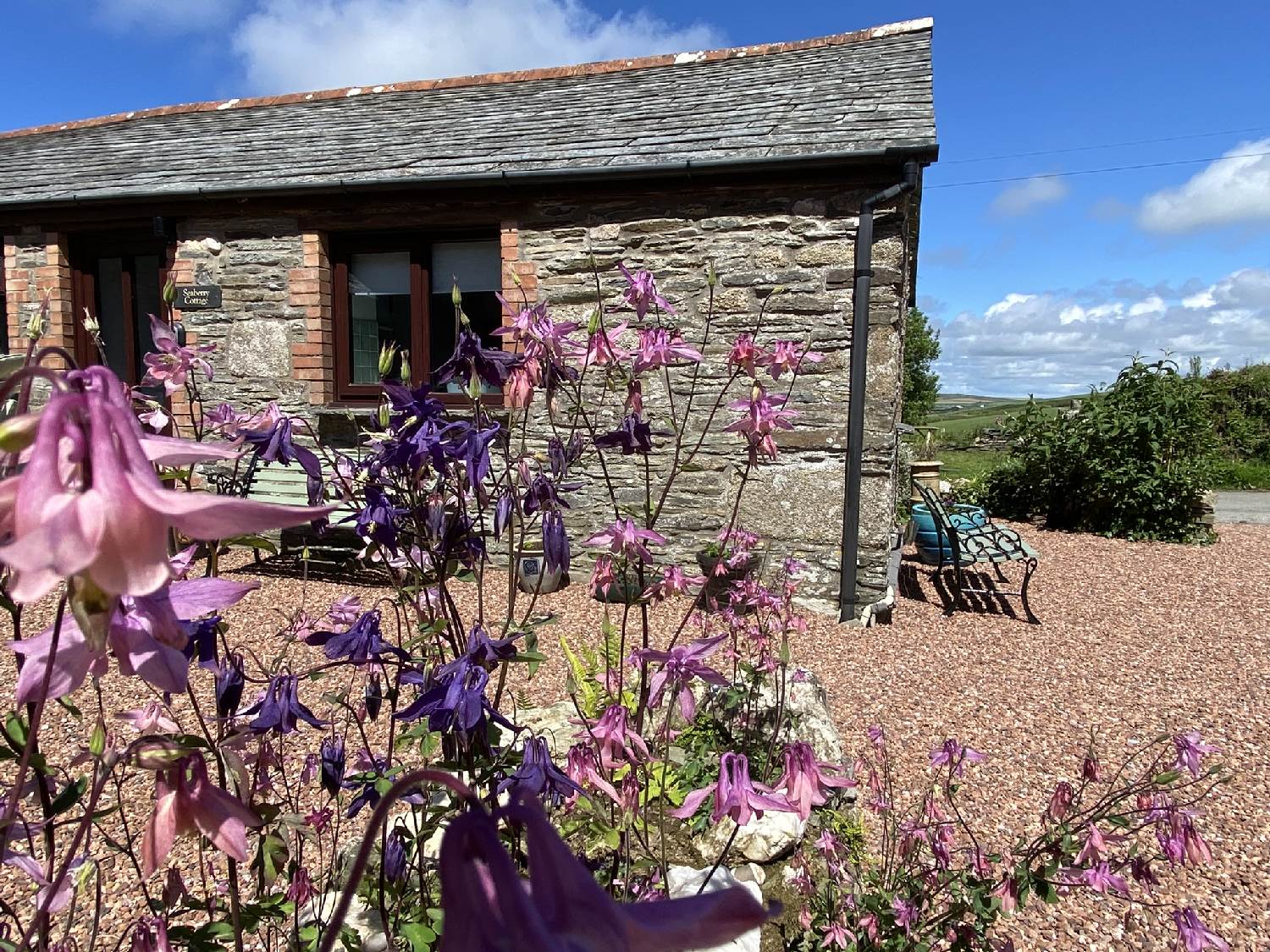 Despite his fingers not being in any remote way green, Adam takes pride in the touches of colour the pots bring to the courtyard.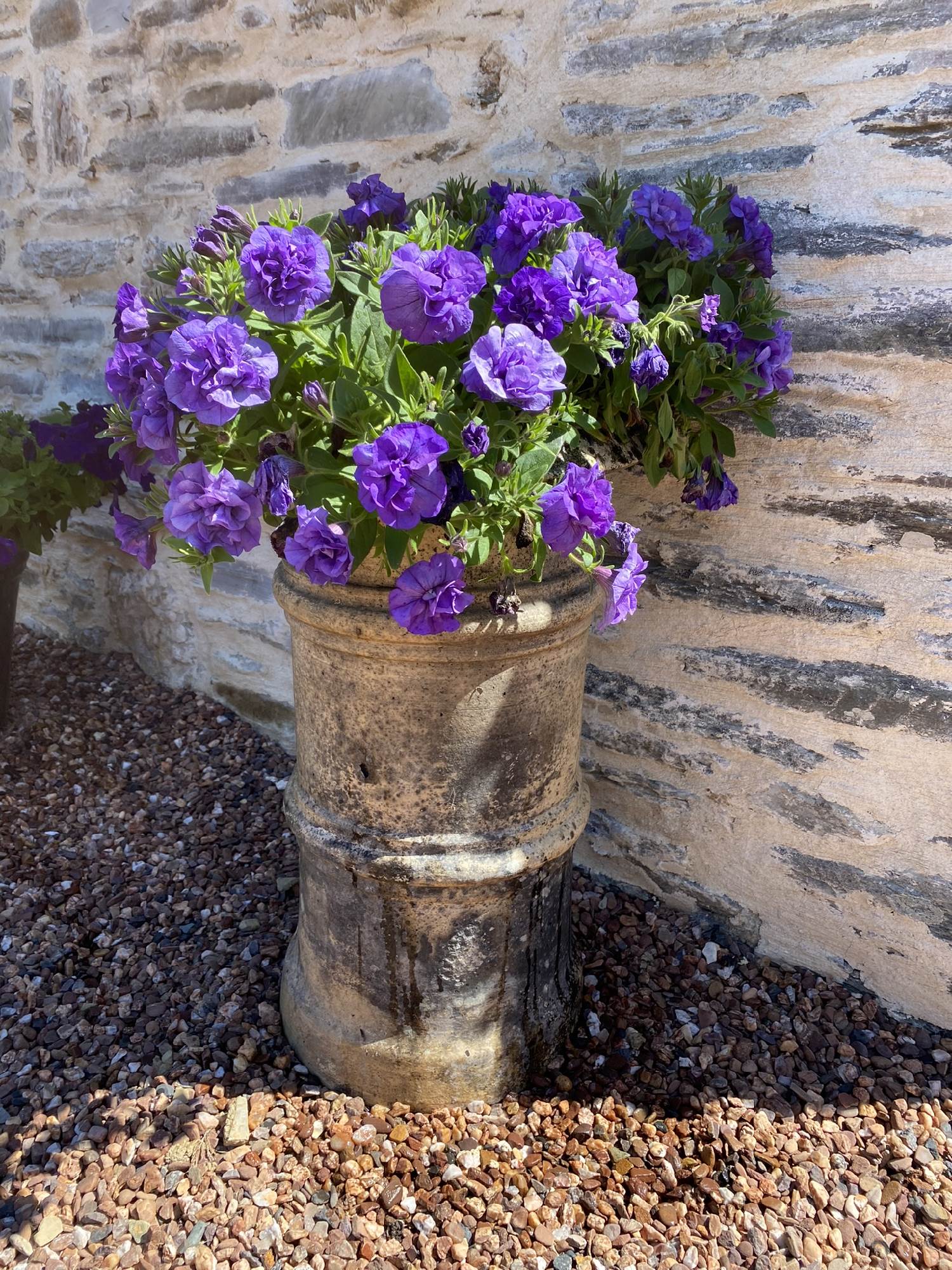 We hope you have enjoyed this photo tour of Polrunny Farm. Feel free to share your own photos of the farm via our Facebook page.
If you would like to know more about our traditional Cornish cottages; if you would like to check availability and rates; or if you would like to book online with us, then click the below button.