The five best day trips from Polrunny Farm, Cornwall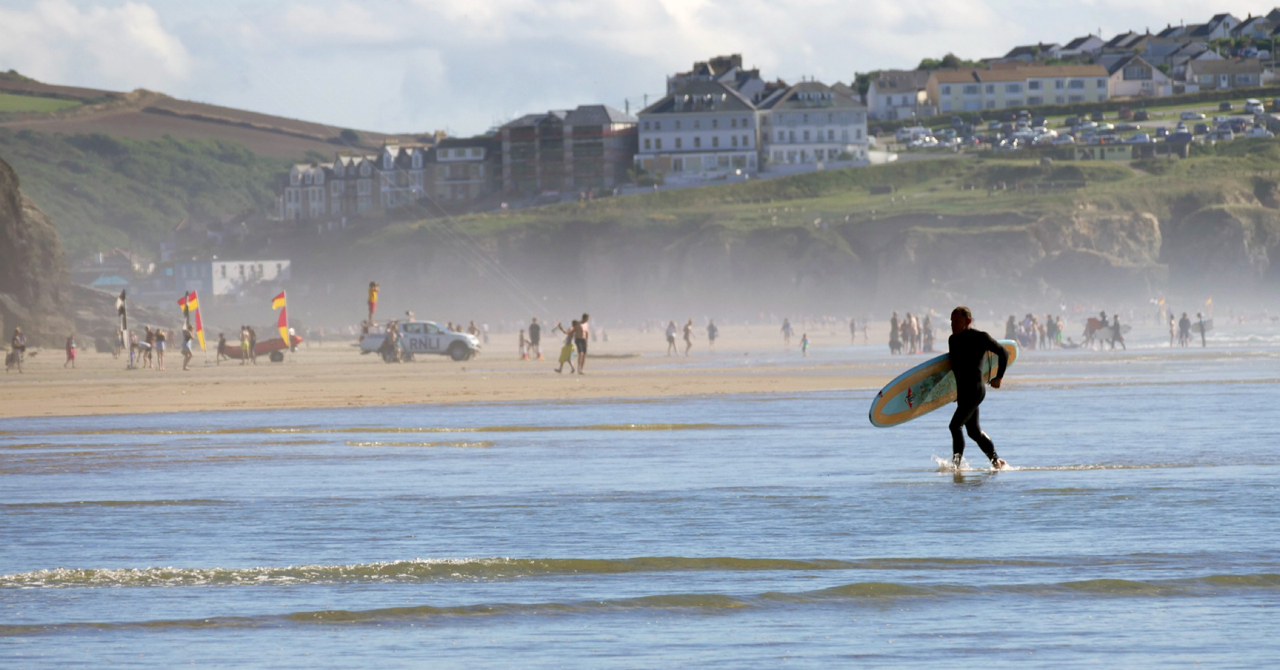 This article showcases five of the best daytrips you can enjoy from your Boscastle holiday cottage. It includes Cornwall's best daytrips to beaches; best walks; best fishing village days out and best scenic drives. Don't tell anyone but it also includes a bonus stop in Devon on your way home!
We are talking here about day trips. If you want to know about things to see and do in our local area (I.e. Boscastle, Tintagel, Port Isaac, Padstow, Bude and Bodmin Moor), then we have written other articles about that stuff.
None of you will do all these day trips during your stay, but hopefully this article will help you choose one or two that you'll enjoy the most.
Before we strap our seatbelts on and get going, I need to make a confession. Don't cancel me, but our top five doesn't feature St Ives or Newquay – both beautiful but a bit too busy for me.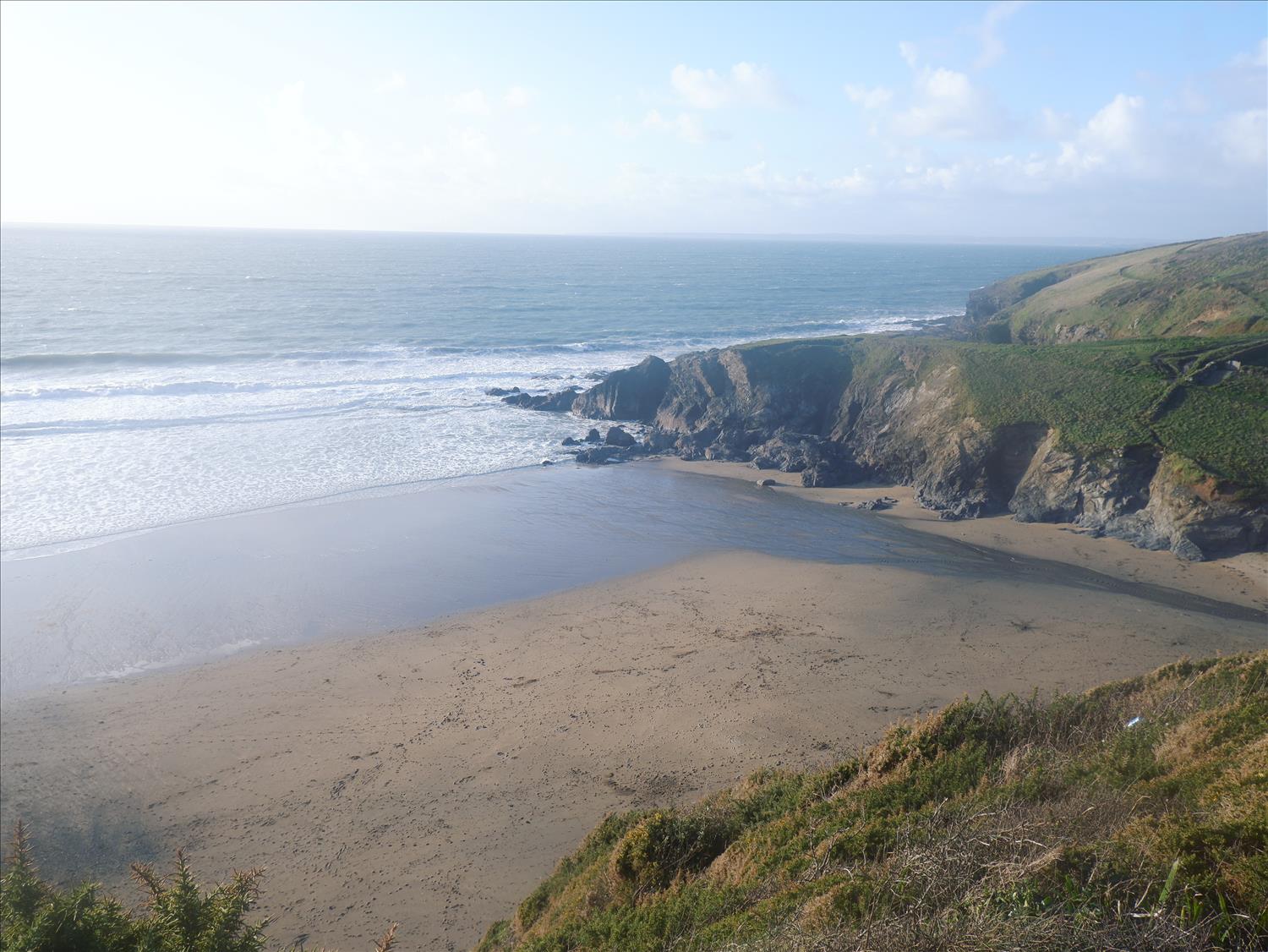 The Lizard
Even if the drive there from Polrunny Farm will take you up to two hours during the summer months, the most southerly point of the British mainland is definitely worth a visit while you are in Cornwall.
More spectacular than Lands End, the Lizard well and truly ticks the 'best beaches', 'best walks' and 'best pasties' boxes. And there's some great coastal drives too.
You could start off your daytrip on the Lizard by driving to Kynance Cove. Its' turquoise waters, spectacular rock formations, caves and white sands at low tide make Kynance Cove one of the most scenic beaches in England.
Walkers will love the stroll along the South West Coast Path from Kynance to Lizard Point. On this route, you'll pass several little coves, a disused lifeboat station, rare wild flowers and you'll love the amazing views along the cliffs to the Lizard Lighthouse. Various options are available to turn this walk into a circular walk, approximately 5 miles in length. Pick a route that takes you into Lizard Village and grab one of Ann's pasties for your lunch!
If you still have the energy after your Kynance Cove experience, or if you prefer something a bit more off the beaten track, why not drive to Polurrian on the western side of The Lizard (see the above image). This beautiful beach has a wider expanse of sand than Kynance Cove. We loved the mile or two walk from Polurrian to Mullion Cove, a naturally beautiful fishing hamlet now owned by the National Trust.
If you aren't so bothered about beaches, then you could head for Cadgwith on the Eastern side of The Lizard. This traditional village, with beautiful cottages in a steep valley, featured on the BBC2 series 'Cornwall: This Fishing Life', as the fishermen worked together to protect their harbour buildings from being bought by developers.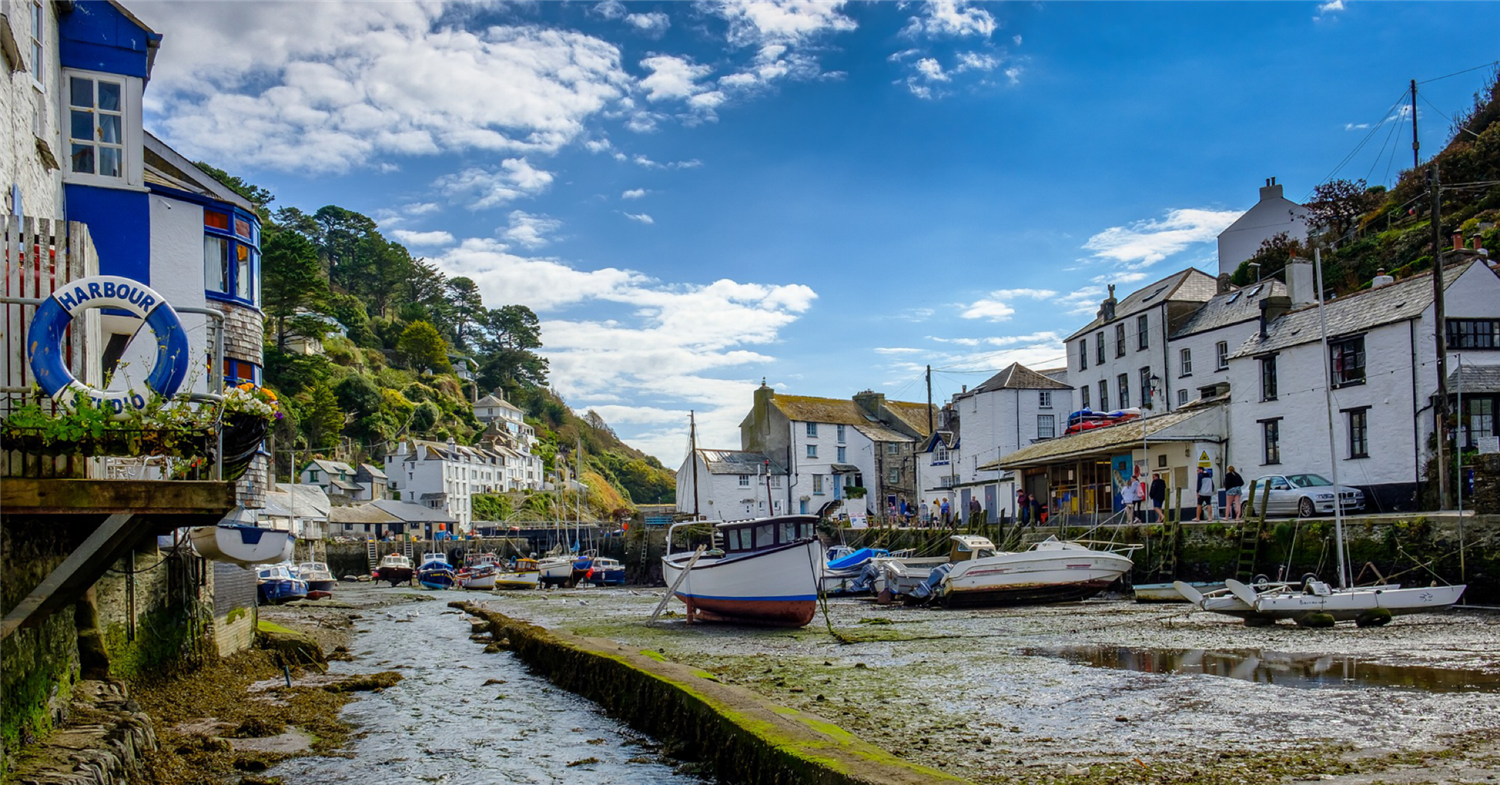 Looe and Polperro
We'll stay on the Eastern side of the county for our next daytrip, meaning that you'll spend less time in the car to get to today's destination.
Looe has been a popular family holiday town since Victorian Britain first caught on to the idea that seaside holidays were a good thing. Its' family-friendly beaches offer safe swimming and plenty of rock-pools for little ones to explore.
Much of Looe's attraction is linked to its' working harbour and to its' fishing heritage. Watch the boats come and go as you stroll alongside the quay. Try your hand at crabbing from the harbour walls, or sample freshly caught fish in one of Looe's high-end restaurants as the hustle and bustle continues below you in the harbour.
If you want to get out on the water while you are on the South coast, you could take a very short boat trip around Looe Island, a beautiful 22-acre marine nature reserve that is home to seals, cormorants and many rare plants and flowers.
You may think that Looe's traditional whitewashed buildings are pleasing on the eye, but just wait until you see neighbouring Polperro! (See the above pic). Throughout the year, Polperro's narrow pedestrianised streets draw visitors down past the jumble of fishermen's cottages to the pretty harbourside – the jewel in Polperro's crown.
Polperro has an arty feel. The cellars of many of the traditional fishing cottages have been converted into galleries and shops selling local paintings and pottery. Many of those same cellars played their role in the darker arts too, as smugglers stored brandy, tobacco and other contraband in them before transporting their loot to London. Polperro's smuggling museum is well worth a visit.
Those of you who enjoy a good walk could drive to Polperro and walk along the South West Coast Path from Polperro to Looe. The 5.5-mile walk takes you past Talland and Portnadler bays, both of which are quiet, partly because they aren't the easiest beaches to access. If you end your walk at West Looe fire station, you can catch the bus back to Polperro.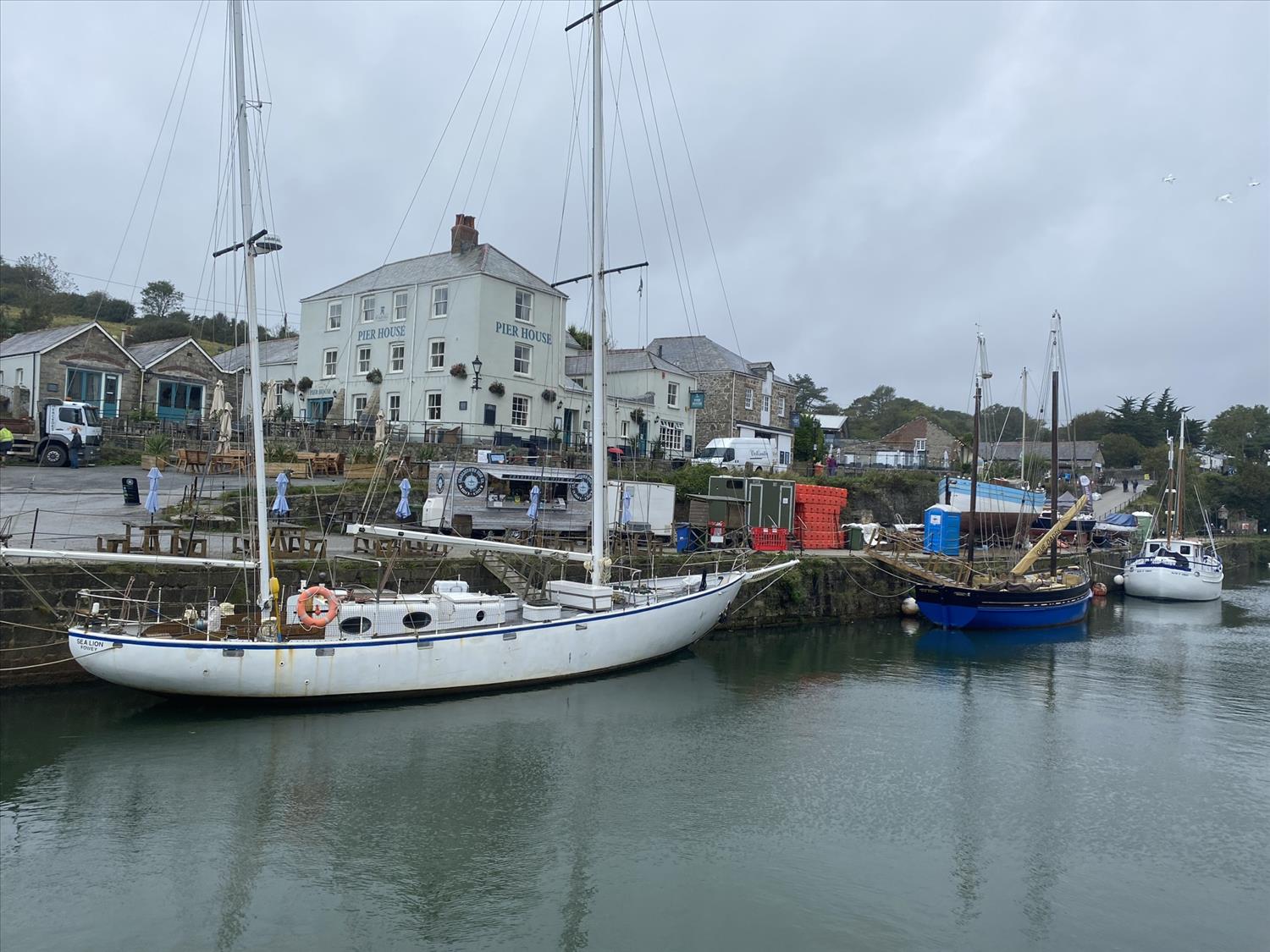 Fowey and Charlestown
If you like the hustle and bustle of Padstow, then you'll love a day trip to Fowey (pronounced Foy).
Situated pretty much directly south of Boscastle and Polrunny Farm, Fowey is a charming port town with a healthy collection of attractive architecture, quality restaurants, independent shops and expensive boats.
If you have brought your walking boots with you, you'll have plenty of chance to use them in and around Fowey. You can stroll around the harbour, explore the estuary, navigate sheltered woods, discover hidden beaches or investigate Fowey's literary history with a Daphne du Maurier themed ramble.
One walk particularly worthy of a mention is the six-mile circular walk to Polkerris, a lovely sandy cove with water sports available from the beach and a choice of places to eat and drink.
There are a variety of boat trips on offer from Fowey too, with local guides on hand to give you the lowdown on everything from the town's dark history to the latest celebrities buying up expensive waterfront properties.
If Fowey doesn't keep you amused for the whole day, then before heading back to Polrunny, why not drive slightly further west to the fishing village of Charlestown. The producers of Poldark, Hornblower and Mansfield Park all saw the beauty in this lovely port. You will too so long as the weather is better for you than it was for us (see the above pic!).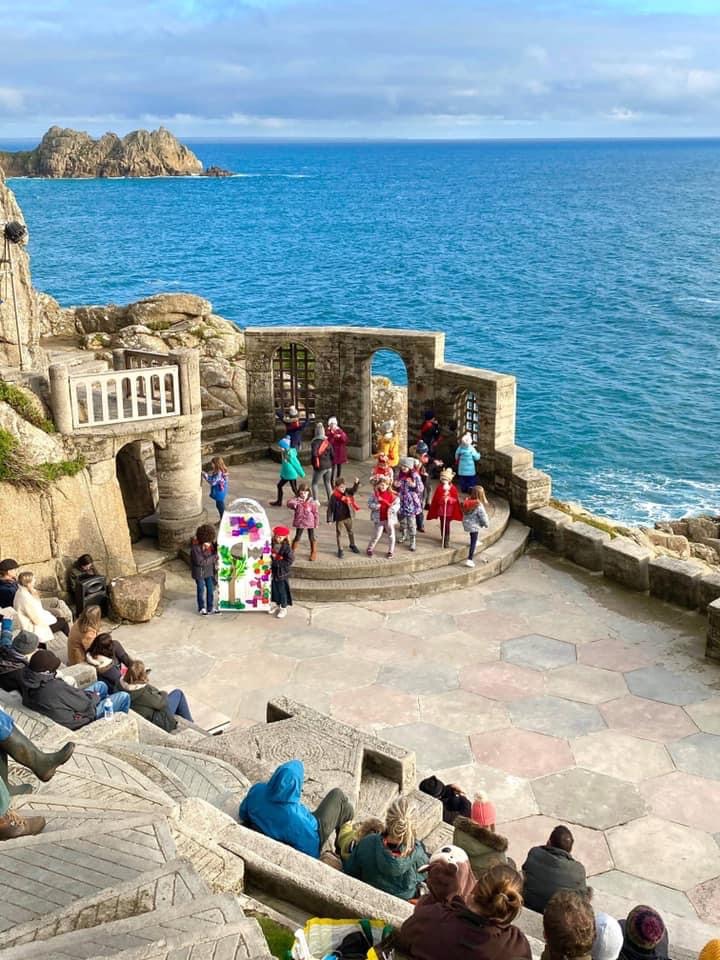 Lands End
Despite the long drive, a good number of Polrunny Farm's guests make the effort to get to the most western point of the British mainland during their stay at Polrunny Farm. Lands End itself is a bit of an odd theme-park, but there are lots of places around and about that are definitely worth a visit. The whole area is a walkers' paradise.
With the scenery so photogenic and the waters so clear on this stretch of coastline, it's a toss-up as to whether the first thing into your day bag is your camera or your swimming gear.
If you like beaches, then you'll love Sennen Cove and Gwynver, both of which are a short walk north from Lands End. Keen walkers could carry on north, right up to Cape Cornwall if you wish. In September, the heather turns this stretch of the South-West coast path into a purple, pink and yellow kaleidoscope of colour.
Alternatively, if you walk southeast from Lands End along the mighty granite clifftops, you'll pass lighthouses, shipwrecks, the spectacular Minack Theatre carved into the rock (see the above pic), and the beautiful coves of Nanjizal, Porthchapel, Porthcurno and Pedn Vounder.
If you still have the energy after exploring Lands End and the surrounding coastline, then stop off at either Mousehole (pronounced Mowsul) or Marazion on your way back to Polrunny Farm. The former is yet another picturesque fishing village; the latter is home to the famous St Michael's Mount.
Perranporth and Holywell Bay
On this day trip we are taking you to two of North Cornwall's more accessible beaches. In fact, this outing is all about the beaches. Don't forget to pack your sunscreen.
With its miles of sand and great surf, Perranporth (see the blog title image) is a real sporty playground.
Visit Cornwall, our tourist board, describe it as "the beach everyone raves about." So let's rave about it.
Perranporth is a real family beach haven. There's horse riding along the beach (you have to book well in advance); there's surf lessons; rock pools and rock stacks; and miles of golden sand to explore when the tide is out. There are plenty of lunch spots adjoining the beach and even a bar and restaurant on the sand for those that can't bear to put their shoes back on.
Just to the north of Perranporth is Holywell Bay, another huge golden sand paradise that was featured in the Poldark TV series. The unspoilt beauty of this stretch of beach, and the shelter that the grass-topped sand dunes provide, makes Holywell Bay the perfect spot for a picnic.
And if you still have time and inclination after enjoying Perranporth and Holywell beaches, you could stop off at one of the 'seven bays' on your way back to Polrunny Farm. The seven bays are the beautiful sandy beaches between Mawgan Porth and Padstow – Trevone, Harlyn, Mother Ivey's, Booby's, Constantine, Treyarnon and Porthcothan. Each of these beaches offer plenty to the beach bums amongst you – rock pools, sheltered swimming, and sand for as far as the eye can see. The walks between them are equally stunning.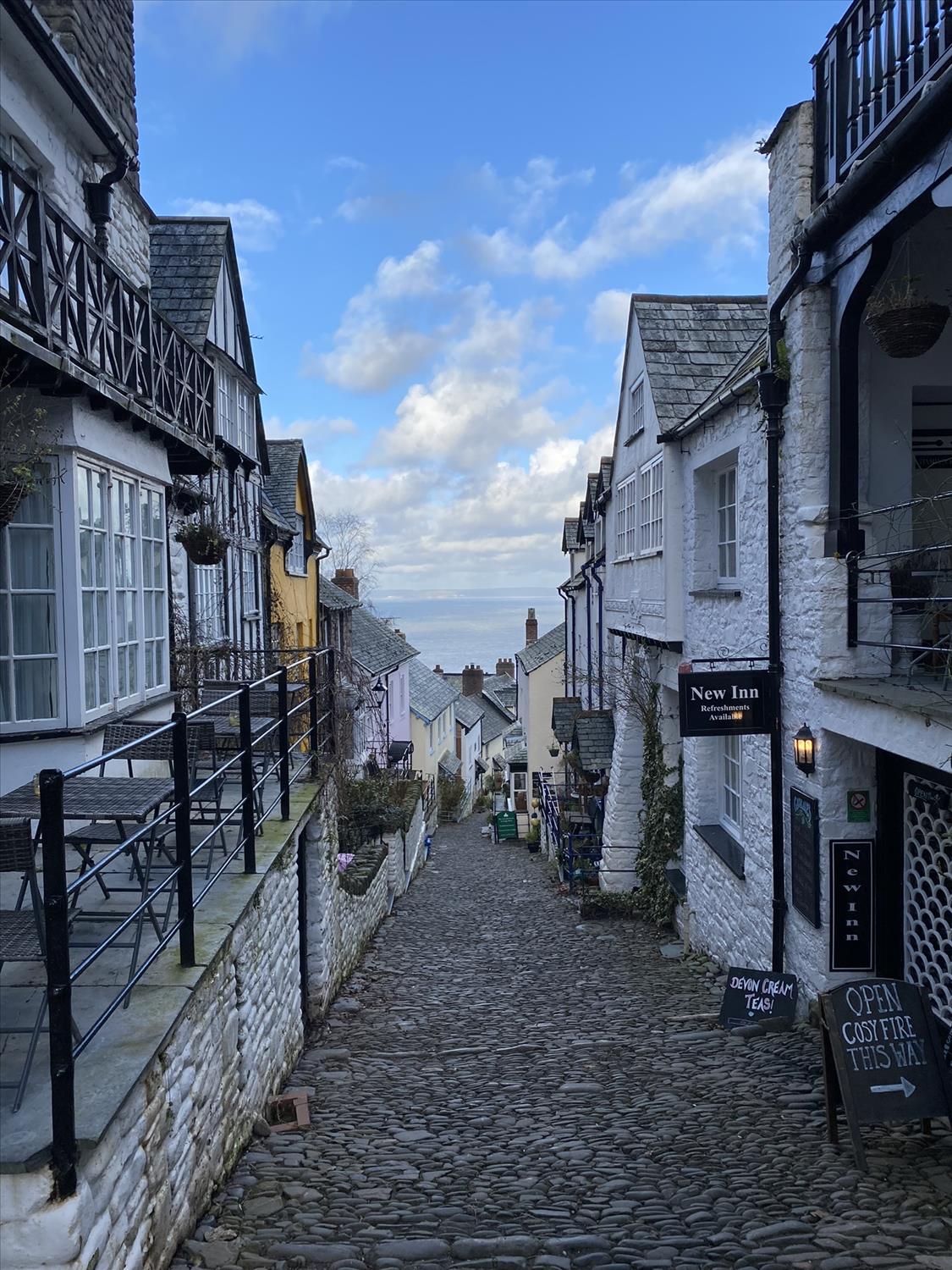 Clovelly
The journey home will undoubtedly be the least enjoyable part of your holiday, but you can improve it immeasurably by building in a short detour as you travel out of our beautiful county.
Conveniently located just off the A39, Clovelly (pictured) is a beautiful privately-owned village known for its sixteenth century cottages, its steep cobbled street and its harbour and views across the Bristol Channel to Wales. You will enjoy spending an hour or so wondering down the pedestrianised High Street, exploring the few small shops, taking that perfect photo, sampling a Devon cream tea (see if you can start a riot by putting the jam on first!) or enjoying a last holiday lunch in The Red Lion in the harbour before tackling the rest of your journey home.
That's probably enough day trips to last you two or three holidays, especially as there's so much beauty literally on your doorstep when you stay at Polrunny Farm.
If you would like to know more about our and its traditional Cornish cottages; if you would like to check availability and rates; or if you would like to book online with us, then click the below button.