Polrunny Farm's Cornwall Blog: Things to see and do on holiday in Boscastle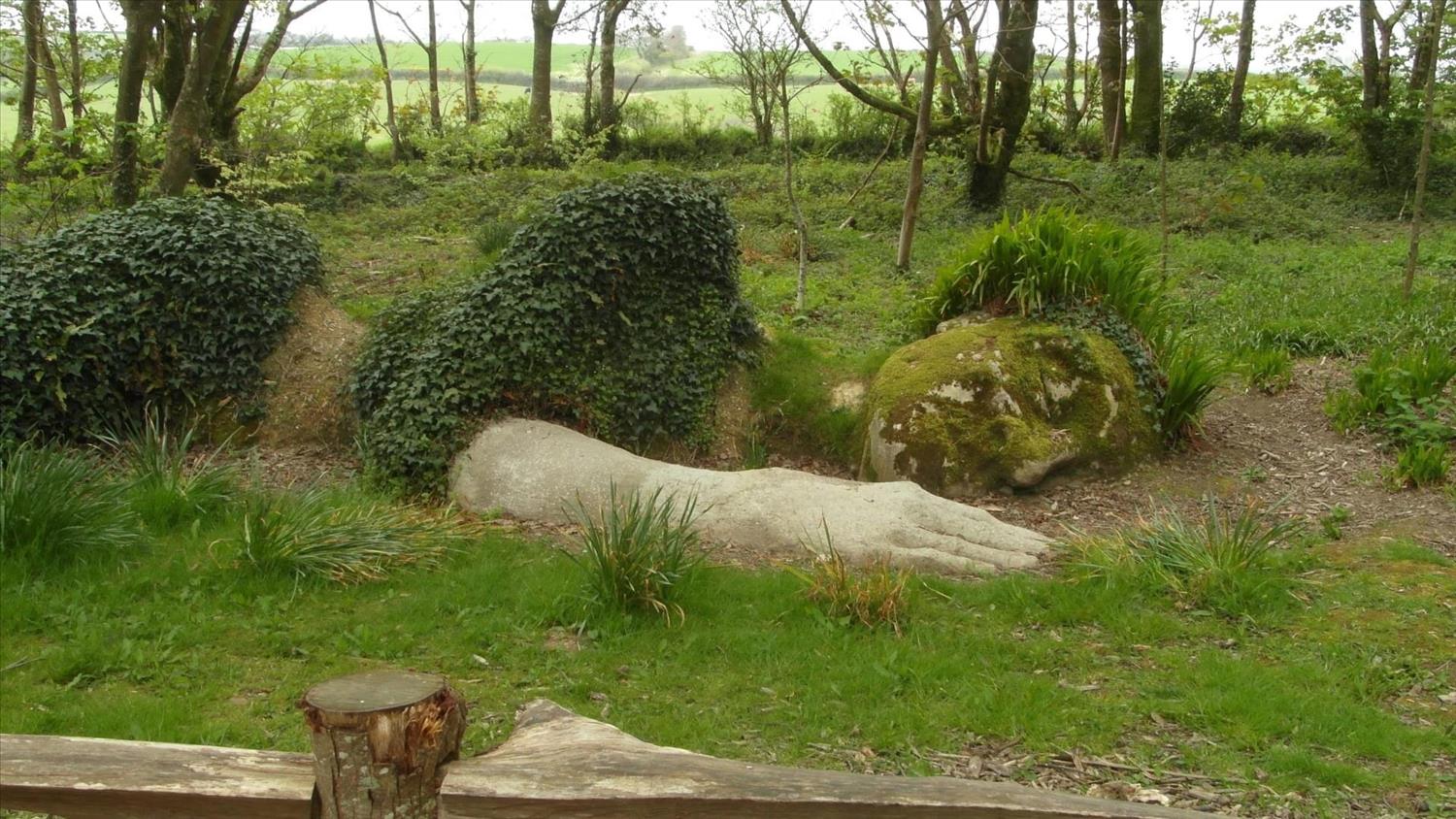 This article shines a light on the huge variety of must-see sites and must-do activities that are on offer to those that take their holiday in North Cornwall. It will help those of you that have booked to stay in our Cornish Cottages at Polrunny Farm, Boscastle, to plan your holiday itinerary. Hopefully, it will also convince anyone else that stumbles across this page to book a stay with us too!
What follows is a pretty exhaustive list of the exhilarating, electric, eerie, environmental, educational, esoteric, exotic, or just plain excellent things you can get up to when you are staying with us. I only hope you book for long enough to do everything that excites you.
Melanie and I are constantly stumbling across more that we need to add to this list. Consequently, we will be regularly updating this A to Z. If you have tried or are planning to try something that isn't on our A to Z, let us know via the comments function and we'll add it in during the next update. Likewise, if you are a business in Cornwall and provide activities that you would like us to feature, then get in touch.
We recommend that you follow our blog as we have big plans in the coming weeks and months that include giving you the lowdown on the best beaches, great pubs, hidden villages, things to do on a rainy day (yes we do have them occasionally), best secret swimming spots and a few things from left field too such as how to be a bus pass beach bum in Boscastle… Watch this space!
Note on the length of this blog post: it's very long! Feel free to skim-read it to find activities that interest you.
Note on Covid-19: to avoid disappointment, we would urge you to check in with the below activities before you travel to them. Because of social distancing requirements, many establishments are requiring people to book in advance; some may not be offering the full range of activities described below; and others could be completely closed whilst the current restrictions are in place.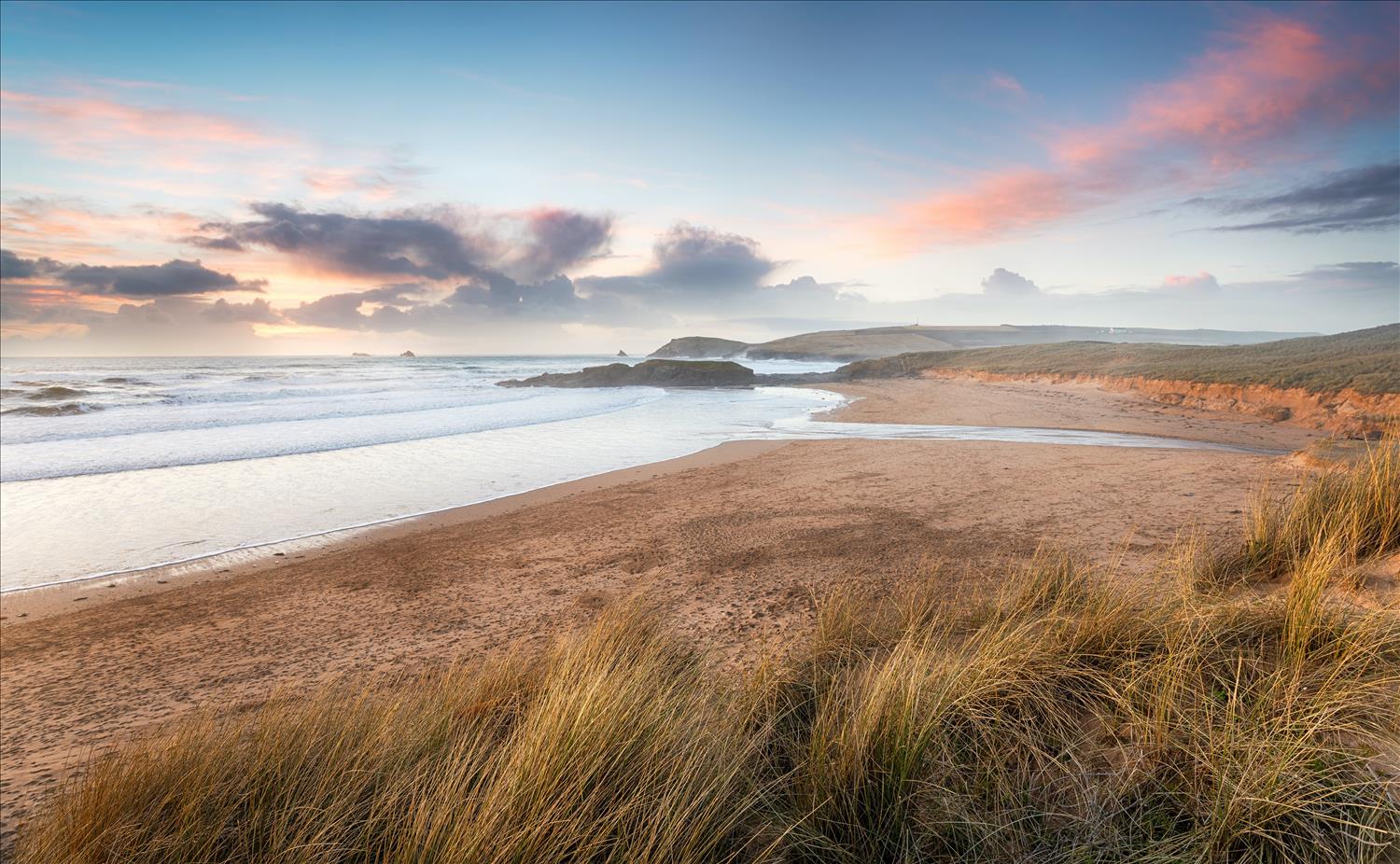 A
Adrenalin Quarry – this water park, gravity park and racetrack and zip park's claim to fame is that it throws people off cliffs. Our boys loved the aqua park and we will no doubt be back in the future to try out the other activities.
Aquarium – with an underwater tunnel, the Bluereef Aquarium, Newquay, is home to 40 naturally-themed habitats, taking you on a journey from Cornish coasts to the exotic seas.
B
Bude Sea Pool – safe swimming in stunning surroundings. Open all year but bring your wet suit if you come in the winter.

Bodmin Moor – scale Brown Willy and Rough Tor, visit (and even swim in) Dozmary Pool (see D for Dozmary).
Boscastle village and harbour – stroll through our lovely village that was lovingly restored after the disastrous flooding in 2004.
Beaches – some of the sandiest, surfiest (surprisingly the spell-checker seems ok with that word) beaches in the country are easily accessible from our Boscastle base. Check out our beaches blog before you get here.
Boat trips – Whether its' for wildlife watching, discovering great smuggling spots, spotting spectacular rock formations, sea fishing or feeling the wind in your hair as you bounce over the waves in a RIB, a boat trip can be a real highlight of your stay on the north Cornwall coast. You might want to try Wavehunters from Port Isaac and Padstow or Sealife Safaris, also in Padstow.
C
Coastal path – the cliffs, coves, hills and valleys that surround Boscastle make our section of the South West Coast Path a 'must do' for any serious walker. You can walk SW towards Tintagel, Port Isaac and Padstow, and NE towards Bude. If you are after some exhilarating walks then read our 'Walk on the Wild Side' blog highlighting the variety of walks available in our local area; and see "W) for walks.
Caves – our stunning coastline includes numerous caves, each with their own history. Merlin's Cave at Tintagel beach and the atmospheric caverns at Trebarwith are absolutely worth exploring.
Cycling – the Camel Trail from Bodmin to Padstow is a fantastic day out, with the section from Wadebridge to Padstow being car-free and flat. You can hire all sorts of bikes in Wadebridge.
Climbing – Whether sea cliffs or climbing on moors is your thing, Cornwall is a climber's paradise. There are plenty of individual climbing guides available to show you the best spots, or you could try Cornish Rock Tors based in Port Gaverne. If indoor climbing is your thing, then check out The Tide Climbing Centre, Wadebridge. For youngsters, there's Clip n' Climb climbing walls at Cornwall Services off the A30.
Cream teas – if you are partial to tea and scones, then you are in the right place. Virtually everywhere that serves food does their version of a cream tea, but in our experience, the Cabin Cafe, Crackington Haven, the Chapel Cafe, Port Isaac, and the Tree of Life Cafe at St Nectans Glen are particularly good. But we haven't tried everywhere so feel free to let us know if you hit the cream tea jackpot somewhere else.
Castles – for those lured by the lore of King Arthur and Merlyn, the spectacular Tintagel Castle will be at the top of your 'to do' list (see 'T' for more on Tintagel). Further afield, castle-lovers might want to visit Pendennis Castle, a coastal fortress that has stood firm since Henry XIII's reign.
Churches - if your thing is ecclesiastical, then take a walk up the stunning Valency Valley (from the back of the carpark in Boscastle) to see St Julian's (where Thomas Hardy met his wife Emma) and Minster Church. One of the most beautiful churches we have encountered is St Enedoc Church on the Camel Estuary at which Sir John Betjeman is buried. Truro Cathedral, the only cathedral in Cornwall, is also definitely worth a visit.
D
Dozmary Pool – a huge moorland lake, and the highest on Bodmin Moor. With chalky shelving beaches on its western side, this is a spot that wild swimmers in particular are drawn to.
E
Eden Project – the South West's leading tourist attraction is both a horticulturalist's delight, and an awesome adventure playground for kids too.
F
Farms – there are so many farms with children's play facilities local to us that I can feel a blog coming on. Trethorne Leisure Farm has horses, donkeys, calves, goats and other animals; excellent indoor and outdoor play facilities and a ten-pin bowling alley. New Mills Farm Park's unique selling point is that you can arrive there by steam train via the Launceston steam railway. There's Springfield Fun Park and Pony Centre (St Columb Major); and Dairyland Farm World near Newquay. There's Callestick Farm (see I for ice cream). And there's Healey's Cornish Cyder Farm an hour or so's drive away, with activities for cider lovers and their kids.
Farm shops – with its spectacular sea views, the Boscastle Farm shop and cafe is a beautiful place to enjoy breakfast on a sunny day or simply to stock up on wholesome local supplies. The Hilltop Farm Shop in Slaughterbridge (historical site) near Camelford is also renowned for its local produce and for its promotion of local craftspeople.
Foot golf – if you like football and haven't tried foot golf yet, you absolutely must give it a go. Go to either Big Dunk's Foot Golf just down the road in Tintagel, Goal In One in Lanivet, Bodmin, or Newquay Foot Golf.
Fishing - those in the know flock to Cornwall's rivers, including the Valency that runs into Boscastle, and to the lakes on Bodmin Moor to fish for trout and salmon. There are plenty of spots to fish off the rocks, and sea fishing charters run from Port Isaac, Padstow and Newquay.
Fine dining – see R for restaurants.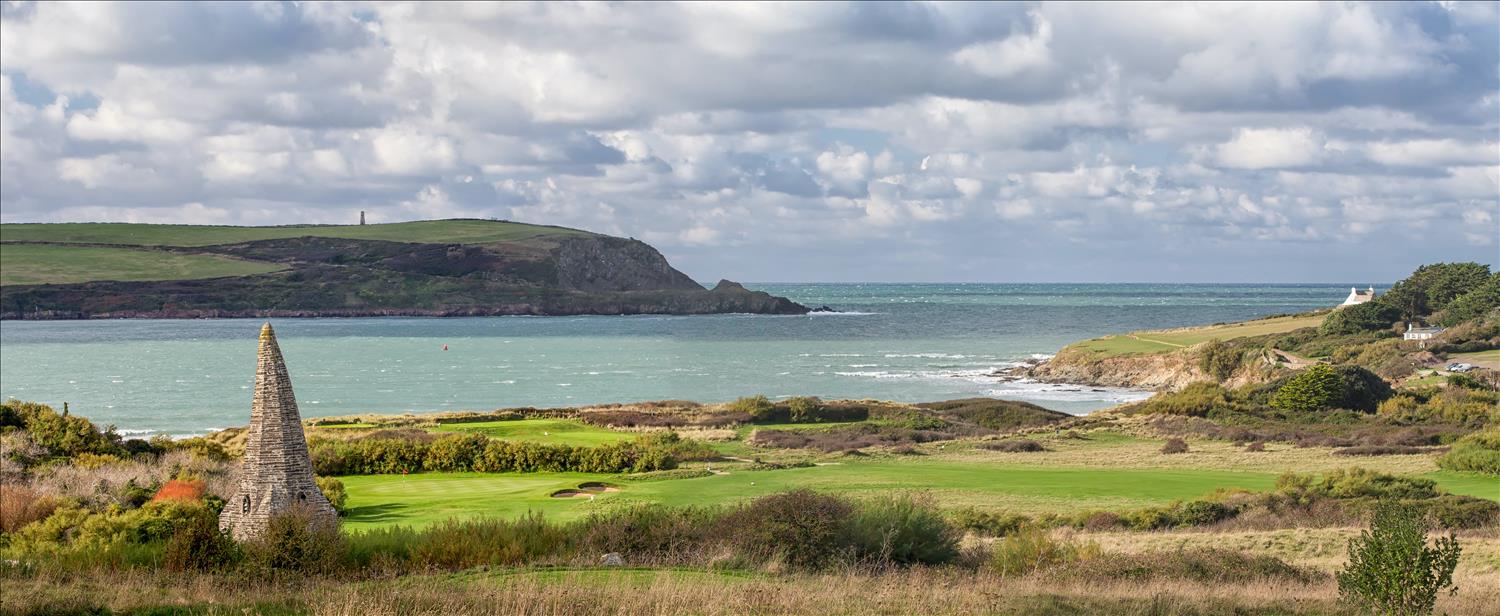 G
Golf – Ranked in the top 100 golf clubs in the world based both on its spectacular scenery and its playability, St Enodoc Golf Club (see picture above) overlooks the Camel Estuary, with the Atlantic waiting to swallow any misplaced drives.
Gardens – the Lost Gardens of Heligan are among the finest gardens in England. A visit to this site's 200 acres of history, mystery and romance is a must for anyone with fingers that are even remotely green. The picture at the top of this blog shows 'the mud maid', an incredible living sculpture of a sleeping woman The sculpture is made of wood and mud, with grass hair and ivy for clothes.
Galleries – The Tate St Ives is Cornwall's most renowned gallery, but there are a host of talented artists across Cornwall and you will see them everywhere. Locally, our very own Boscastle Pottery has much to offer, as does The Chase Art Centre and Tristan's photographic art Gallery, both in Wadebridge. Other galleries worth visiting include the Camelford Gallery for local artists/potters; St Kew Pottery near Port Isaac; and the Rock Road and Porthilly Galleries, both in Rock.
H
Homes – the National Trust owns many historically significant country houses and other properties across Cornwall. You might want to visit Lanhydrock; a Jacobean mansion near Bodmin or Trelissic, an estate with maritime views and woodland walks near Truro.
I
Ice cream - Callestick Farm, the makers of award-winning Cornish ice cream, put on a fun experience for the whole family. You can see how the ice cream is made, act as chief taster, and meet the animals too.
J
Bodmin Jail – step into history at this newly updated cinematic experience and unlock the secrets of some of Cornwall's most notorious prisoners.
K
Kayak – sea kayaking is a great way of exploring the nooks and crannies of the North Cornish coast whilst at the same time having a real adventure. Why not try Cornish Rock Tors based in Port Gaverne or Cornish Coast Adventures in Port Quin? Many companies run SUP tours too.
L
Land's End – some say that no trip to Cornwall would be complete without a trip to Land's End, the county's most western point. Land's End, with its' clifftop views and family attractions is a 2-hour drive from Boscastle. But you could make a day trip of it and stop at St Ives or any number of other places on the way.
Lizard Point – the most southerly point in mainland Great Britain features dramatic cliffs shaped by the Atlantic, white beaches, turquoise seas and unique nature.
M
Museums – rainy days are an ideal time to explore one of Cornwall's many excellent museums. Options include Boscastle's own Museum of Witchcraft and Magic (see W for witches); the Tintagel Toy Museum; Cornwall's Regimental Museum (Bodmin); the Royal Cornwall Museum (Truro); the Wheal Martyn China Clay Museum (St Austell); the Hard Rock (think Tin, not long hair and denim) Museum in Geevor – a long drive from Boscastle so check the strength of your inner geek before you set off).
Monkeys – the Monkey Sanctuary near Looe is home to some 40 monkeys, each with its own distinct character and personality.
N
Nature – Keep your eyes peeled at all times because Cornwall's natural environment is a haven for wildlife. We have spotted wild deer in the fields above Boscastle. If you want a more formal experience, why not visit the Cornish Birds of Prey Centre or the Screech Owl Sanctuary, both at St Columb. Or, slightly further afield, the Hayle Wildlife Centre, or the Cornish Seal Sanctuary at Gweek.
O
Obelisk – if your mastermind specialist subject is 'strange monuments no one has ever heard of', you will (apparently) love the Pencalenick Obelisk near Truro. It is a 35-foot granite monument hidden amongst the trees. With no inscription, the main function of Cornwall's answer to Cleopatra's Needle appears to be to help me put something in the 'O' category of this A to Z.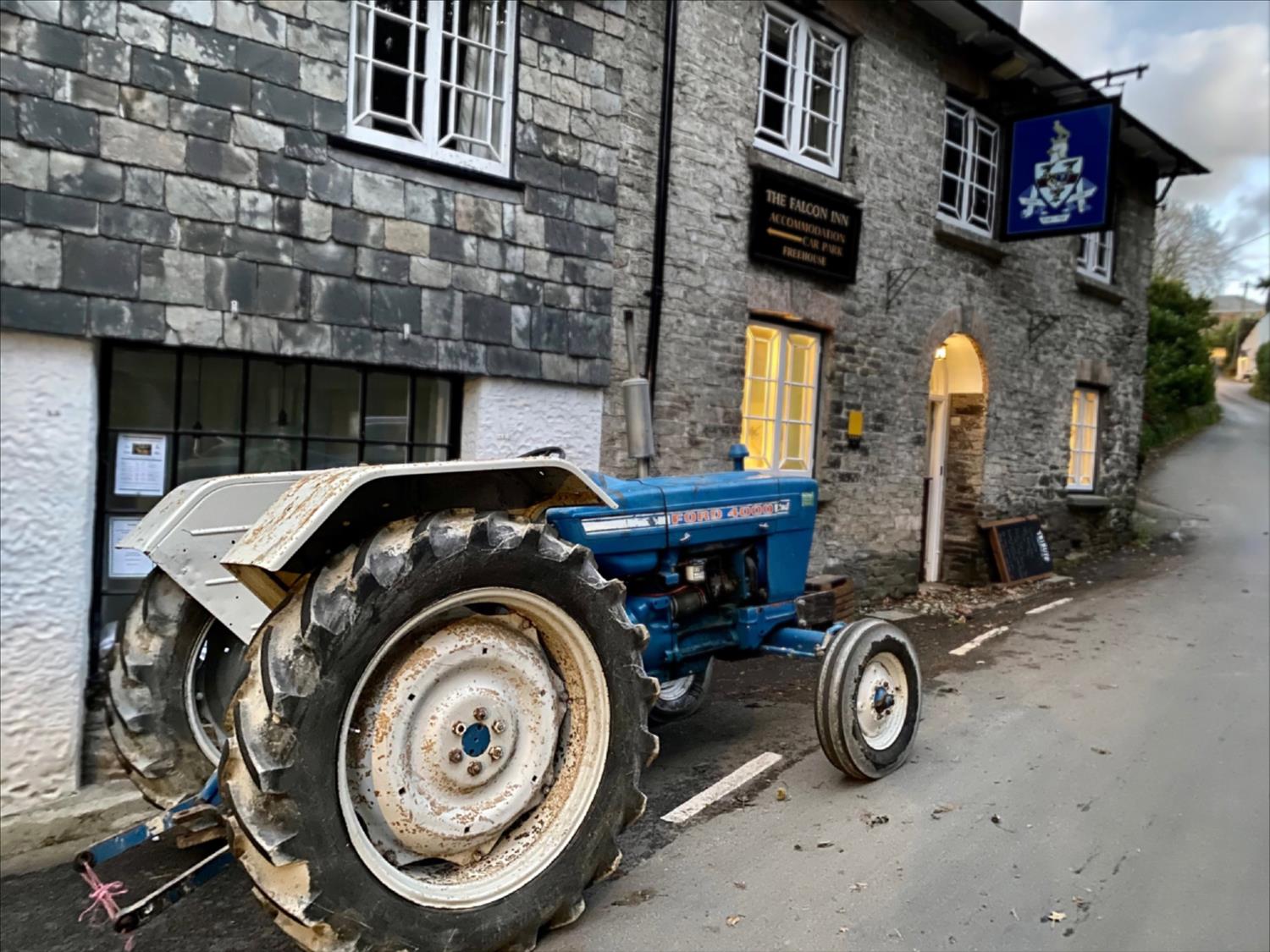 P
Pubs – The Cobweb Inn and the Napoleon Inn up the hill have been keeping both locals and tourists to Boscastle fed and watered for generations. One thing Cornwall is not short of is good country pubs. A pub blog is on our 'to do' list so watch this space.
Padstow – Rick Stein's neck of the woods, renowned for its excellent harbour-side fish restaurants and shopping. It should also be renowned for the natural beauty of the surrounding Camel Estuary and you will find many great beaches within minutes of this busy town.
Port Isaac – home to the popular Doc Martin TV series starring Martin Clunes, this picturesque village, harbour and beach is full of character and definitely worth a visit. Thanks to the likes of TV chef Nathan Outlaw, Port Isaac now also rivals Padstow as a dinner reservation destination.
Puzzles – I can sense the eyebrows rising. I was unsure where in the A to Z to put this one, but plumped for P. If your family are looking for something a little different, then you might want to give Hidden Valley Discovery Park near Launceston a try. It describes itself as 'the most puzzliest place in Cornwall.' Google it and see what you think.
Pirates – Pirate's Quest at Newquay describes itself as 'an immersive, walk-through experience which combines talented theatrical actors, amazing special effects and detailed 360 degree sets in an authentic, atmospheric adventure.'
Pasties – there are more pasties in Cornwall than people. Ok, that might be a slight exaggeration, but virtually everywhere that sells food includes a pasty on their menu. We haven't tried enough yet so we can't confidently direct you towards the Michelin starred pasty provider, but if you encounter a place that does it for you, let us know.
Q
Quarry – the Delabole Slate Quarry claims to be the oldest working slate quarry in the world. It offers tours of different lengths and has a shop where you can buy all things slate. (Also see S for slate caverns).
R
Rock – go celebrity-spotting in the playground of the rich and famous, or simply enjoy the beach and the delights that the Camel Estuary has to offer.
Restaurants – with more Michelin stars per head of the population than anywhere else in the country (that 'fact' sounds good but it may not be entirely true), the North Cornwall coast is a fantastic place for foodies. TV Chefs Nathan Outlaw (Port Isaac), Paul Ainsworth and Rick Stein (Padstow) have put us on the map, but places like the Riverside Restaurant and the Wellington in Boscastle, or slightly further afield, the Pig Hotel at Harlyn Bay all know how to cook local fresh fish. Or you could try The Dining Room (Rock) or St Enodoc Hotel Restaurant (lovely views too). We will blog about restaurants once I have got my London Marathon training out of the way and can afford to put on a few pounds. In short, Cornwall is a foodie's paradise.
S
Surfing – the North Cornish Atlantic coast is THE place for surfing in the UK. While Newquay's Fistral Beach hosted the world championships, surfers flock to beaches both SW and NE of Boscastle. Surf schools operate from both Widemouth Bay and Bude.
Steam train – Lappa Valley steam railway is a great family attraction. The train trips are short enough that your little ones are unlikely to get bored, and the site has crazy golf, a small boating lake and refreshments too. Or the Launceston steam railway, which you could combine with a trip to New Mills Farm Park (see F for Farms for more detail). Or Cornwall's biggest steam railway, the Bodmin & Wenford Railway. They run special events such as dining train and a beer and jazz trip.
Slate caverns - The Carnglaze man-made slate caverns deep under the hills of St Neot is so atmospheric that the former slate mine, which you can visit in the day, is used for music concerts in the evenings.
Soft play – it seems slightly odd to recommend an indoor activity, but on a rainy day, you might want to take your little ones to Indoor Active, a four-story purpose-built play zone at Cornwall Services off the A30. And if you have older children too, you could split your time between the soft play zone and Indoor Active's click n' climb climbing walls. The two venues are next door to each other. Or there's Trethorne Leisure Farm which offers indoor soft play, as well as animals, ten-pin bowling and more.
Star-gazing - Bodmin Moor is designated as one of Britain's few 'dark sky areas'. The quality of the night sky is clear for all to see. The views from our garden and fields are nearly as good.
Swimming – as well as anywhere there's a beach; Bude Sea Pool (see B for Bude); and Dozmary Pool (see D for …) and other lakes on Bodmin Moor, outdoor swimming enthusiasts might want to make the trek to Penzance's Jubilee Pool, the UK's largest art deco sea water lido.
Sunsets – with local beaches such as Trebarwith Strand facing west, why not enjoy a BBQ on the beach as the sun is setting?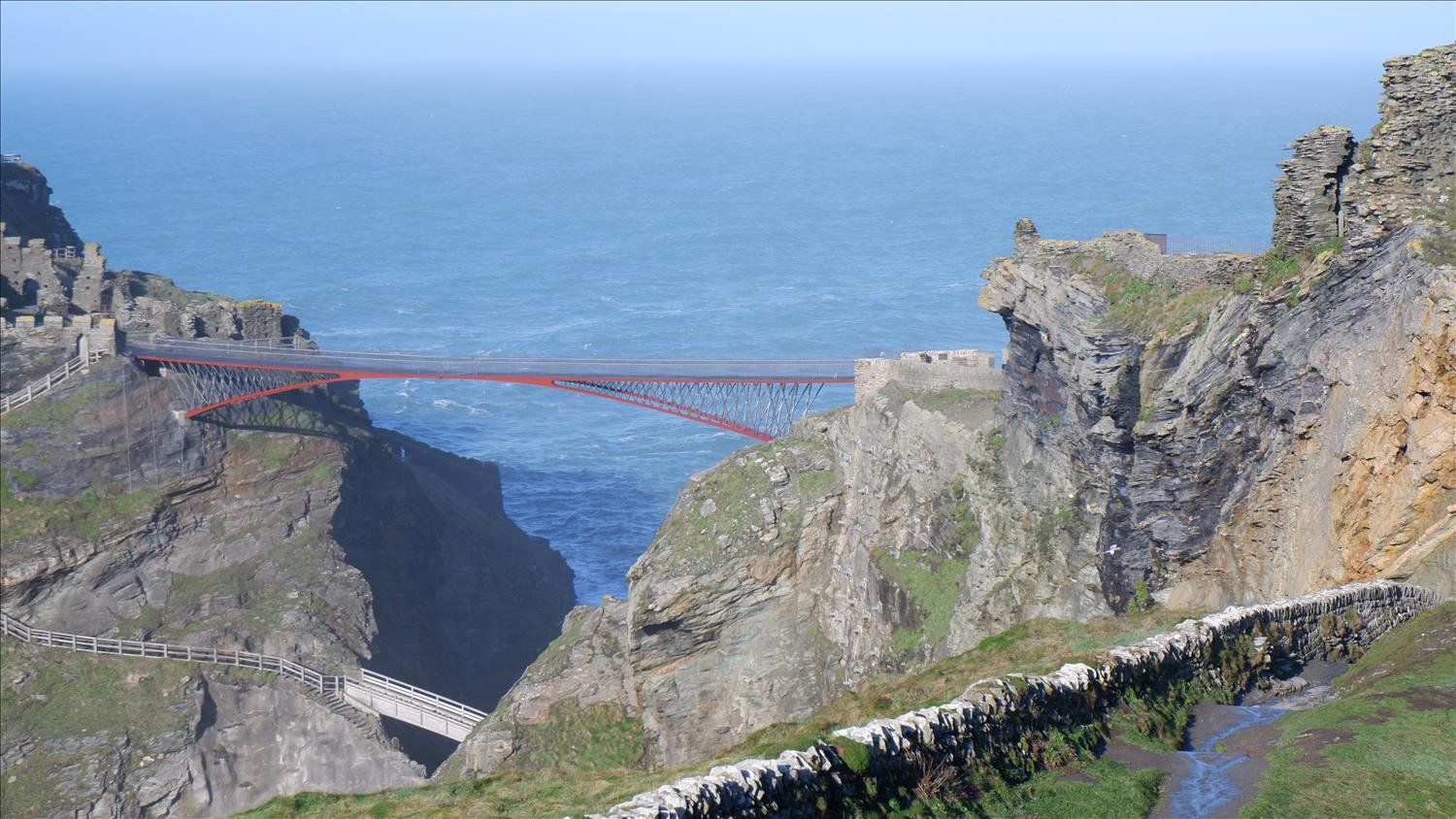 T
Tintagel – the more energetic amongst you could walk along the coastal path to Tintagel, the spectacular site of King Arthur's castle. The bridge across to the island is worth the admission price on its own.
Theme Parks - Camel Creek Adventure Park with its' Clown Coaster and Creeky's Water Rush will keep your pre-teens amused for hours, as will further afield Flambards and Crealy (Crealy is in Devon but don't tell anyone!).
Theatres – the Minack Theatre is a fair trek from our Cornish cottages, but many believe it is worth the drive, especially if you are lucky enough to have tickets to a show. This spectacular open-air amphitheatre, built into the side of a cliff, puts on a range of performances, from Shakespeare to Horrible Histories Live and Tours.
Trampolines – on a rainy day, one option is to take the kids to the iBounce Trampoline Park near Bodmin.
U
I spy with my little eye something beginning with U. Umbrellas? No, definitely not.
Unspoilt countryside and coastline – Boscastle is in an area of outstanding natural beauty and it isn't hard to see why. Every day we count ourselves fortunate to live in such a beautiful part of the world.
V
Villages - we love Boscastle and Port Isaac. But we would also recommend that you visit Port Quin, Porthilly and Altarnun on Bodmin Moor, and head towards St Kew and Chapel Amble. Or just generally get lost in the back lanes and sooner or later you're bound to come across a special Cornish village. When we get time, we are going to draw up a blog post with a suggested route to follow to see some of our best villages, so if villages are your thing, watch this space.
W
Waterfalls – the waterfalls at St Nectan's Glen and Pentargon can both be reached on foot from our Cornish cottages. Both are worth a visit, especially after heavy rain when their flow is increased.
Walking – the area around Boscastle is a walkers' paradise (yes I know I have used that 'p' word a few times already!). See 'C' for coastal path. But as well as the awe-inspiring coastal path, there are flatter inland river walks too, and Brown Willy, Rough Tor and Bodmin Moor's wild ponies are only a short drive away. Check out our walking blog.
Water park - Retallack Aqua Park is Cornwall's biggest 'total wipeout' style aqua park. If you are looking for a way of tiring your children out, then this place is a must.
Witches – Boscastle's Museum of Witchcraft and Magic is one of Britain's most unique and well-loved independent museums, showcasing Cornwall's love of the mystic world. Stand back Harry Potter, this is real world magic!
X
Xanthic flowers – there are plenty of xanthic (yellow) flowers on Cornwall's rugged moors and shrubland. (Thanks for that one dictionary.com).
Y
Yarnigoat – the term used by Padstonians to describe their soft Port Isaac neighbours. The legend as told by the Padstonians is that the Port Isaacers often spent more time in the pub telling yarns than they spent at sea. (Not exactly a 'thing to do' but in the absence of a better 'Y', it at least gives a reminder that both Padstow and Port Isaac are worth a visit whilst you are in Cornwall).
Z
Newquay Zoo – visit the lions, zebras, penguins and creepy crawlies at this interactive family-friendly attraction.
Zip wires – see A for Adrenalin Quarry.
Zennor – I had this picturesque village that lies to the west of St Ives up my sleeve but it turns out I didn't need it.
Phew, I feel like I have just won a game of scrabble!
Don't forget to get in touch via the contact form on our website if you know of something or somewhere that should be added to this list.
If you would like to know more about Polrunny Farm and its traditional Cornish cottages; if you want to check availability and rates; or if you would like to book online with us, then click the below button.

To hear about new Polrunny Farm blog posts, and more importantly to ensure that you are one of the first to hear about new online offers and competitions, all you have to do is join the Polrunny Farm Email Club.