Our story: welcome to Polrunny Farm, rural bliss in sight of the sea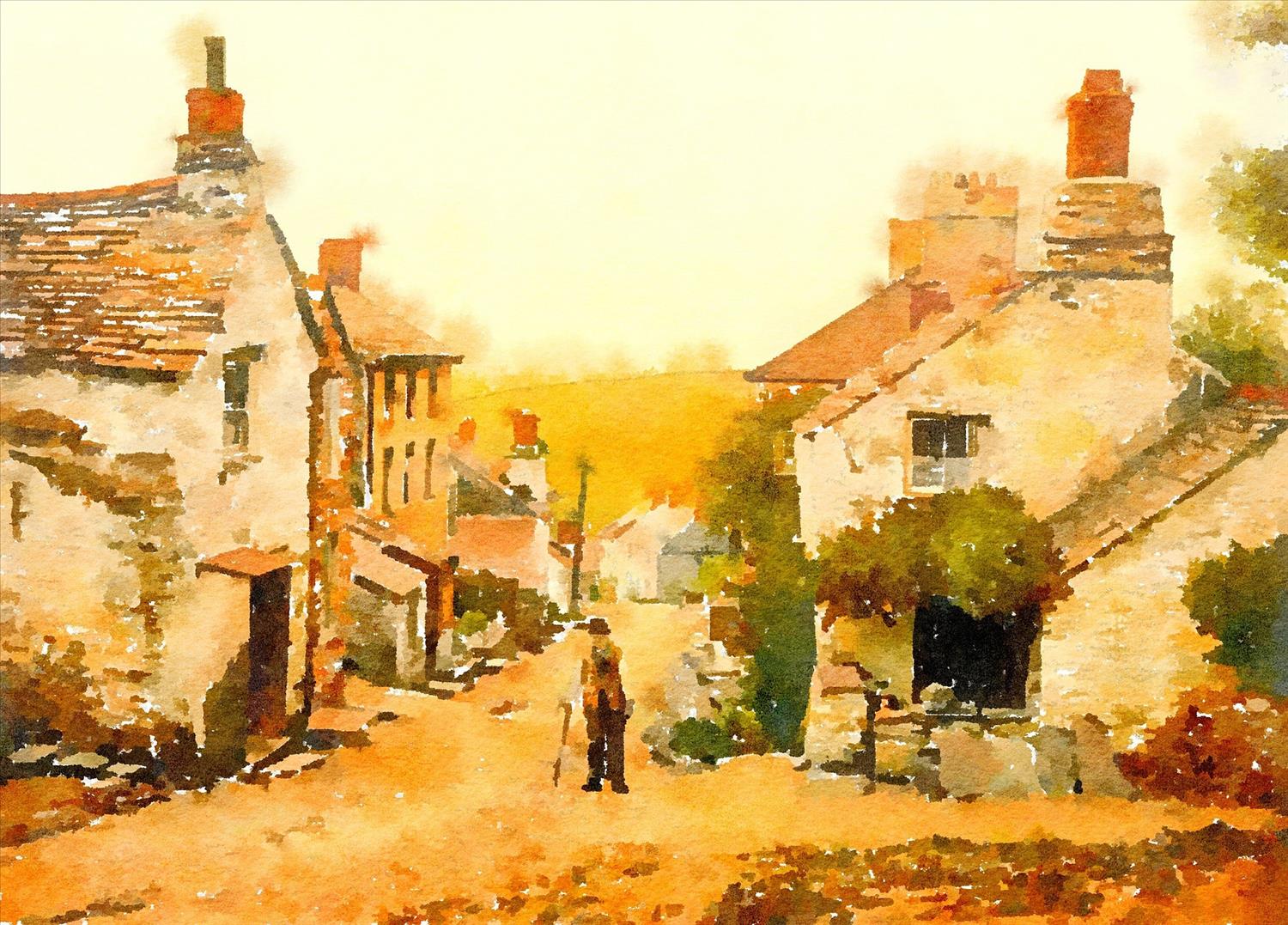 This post introduces you to Polrunny Farm holiday cottages, and to Adam and Melanie, Polrunny Farm's new owners. Adam and Melanie discuss what attracted them, and what will attract you, to Boscastle and the North Cornish coast, and why they bought Polrunny Farm specifically. They also signal their plans for developing Polrunny Farm.
Welcome to Polrunny Farm.
And welcome to 'Our Cornwall Blog' – the blog that will celebrate our holiday makers' enjoyment of Polrunny Farm and the area of outstanding natural beauty that surrounds it.
We have big plans for this blog. We have already published articles on the holiday cottages; on our home village of Boscastle; on the best beaches near Polrunny Farm; the best walks; an A to Z of things to see and do; and the best food and drink. We have also published a 'dog blog'. Articles planned for the coming months include the most picturesque villages; the best days out; the most exciting things to do with kids; and much, much more.
In short, 'Our Cornwall Blog' will shout about everything that is fantastic about North Cornwall. And believe us when we tell you there's a lot to shout about.
Our hope is of course that this blog persuades you to holiday at Polrunny Farm. The blog is being developed to supplement the information already available on our website.
But it's not all about that. We hope this journal will help our fellow businesses in North Cornwall to promote themselves to you. And we want to help you to enjoy our beautiful part of the world in ways that will protect and sustain our unique natural environment.
Some of the articles in this series will be written by Melanie and myself, Adam. We are the proud new owners of Polrunny Farm. More about us in a minute.
From time to time we will also ask experts on a particular topic to share their love for their specialist subject with you.
This introductory blog post will give you a little bit of background on us and on our holiday cottages at Polrunny Farm. We very much hope that it will make you check back in with us over the coming weeks as we get stuck into the details of why our stunning natural environment and the bewildering array of things to do in it makes our Boscastle home and North Cornwall more generally such a dazzling holiday destination.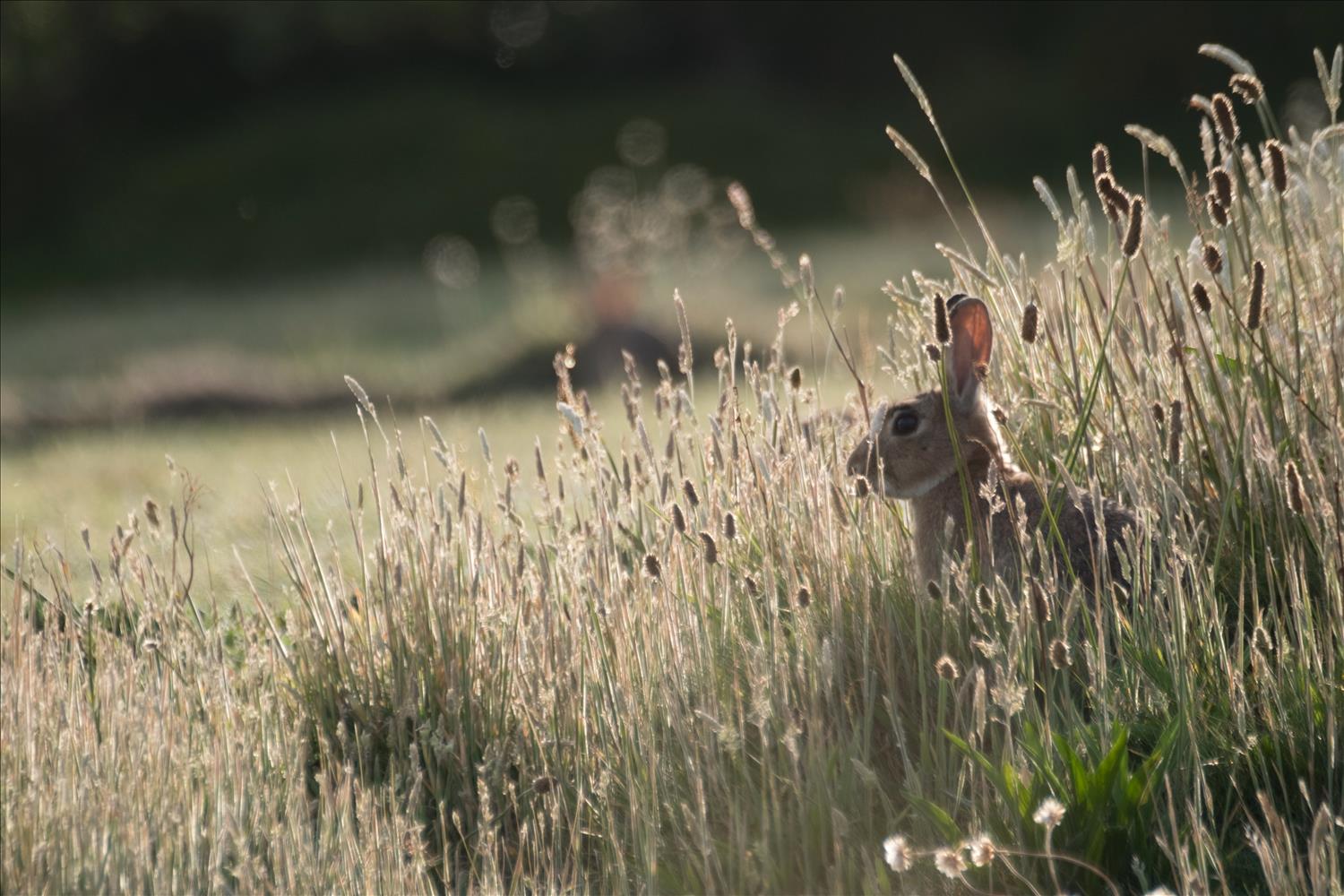 Ok, first things first, let's do some introductions. We are Adam and Melanie. We have three supposedly grown-up boys. And a lazy German Shepherd, Albus Dumbledog.
Melanie is the brains in our partnership. As a qualified accountant, Melanie controls the money. Come to think of it, Melanie controls most things.
I am the one that gets to ride the sit-on lawnmower. When I'm not riding the lawnmower, I'll be tidying things or doing whatever job Melanie has in store for me. I'll be writing this blog too.
And Albus is the one that gets wet and muddy, eats, sleeps, and generally gets under our feet all day.
Neither Melanie nor I have owned a farm before. We haven't worked in the tourism industry either. In fact, we have both spent the last twenty-five years of our lives engaging in corporate waffling, number crunching and other inane nonsense for bosses whose role was to elevate our inane nonsense into super nonsense and send it to their bosses who in turn convert it into super executive nonsense. And so on.
During lockdown mark one in 2020, influenced perhaps by the lack of choice of things to do other than stay at home and drink wine (and in so doing protecting the NHS), we decided that enough was enough. Life really was too short.
We dusted off plans we had been tinkering with for years.
Our first action was to enlist our friend Google's help to find us a farm to buy in Cornwall.
As always, Google came up trumps. We sifted through a number of potential properties before finding one that really piqued our interest. When the lockdown finished, we made our way westward to take a look at our favoured option. We drove to Boscastle.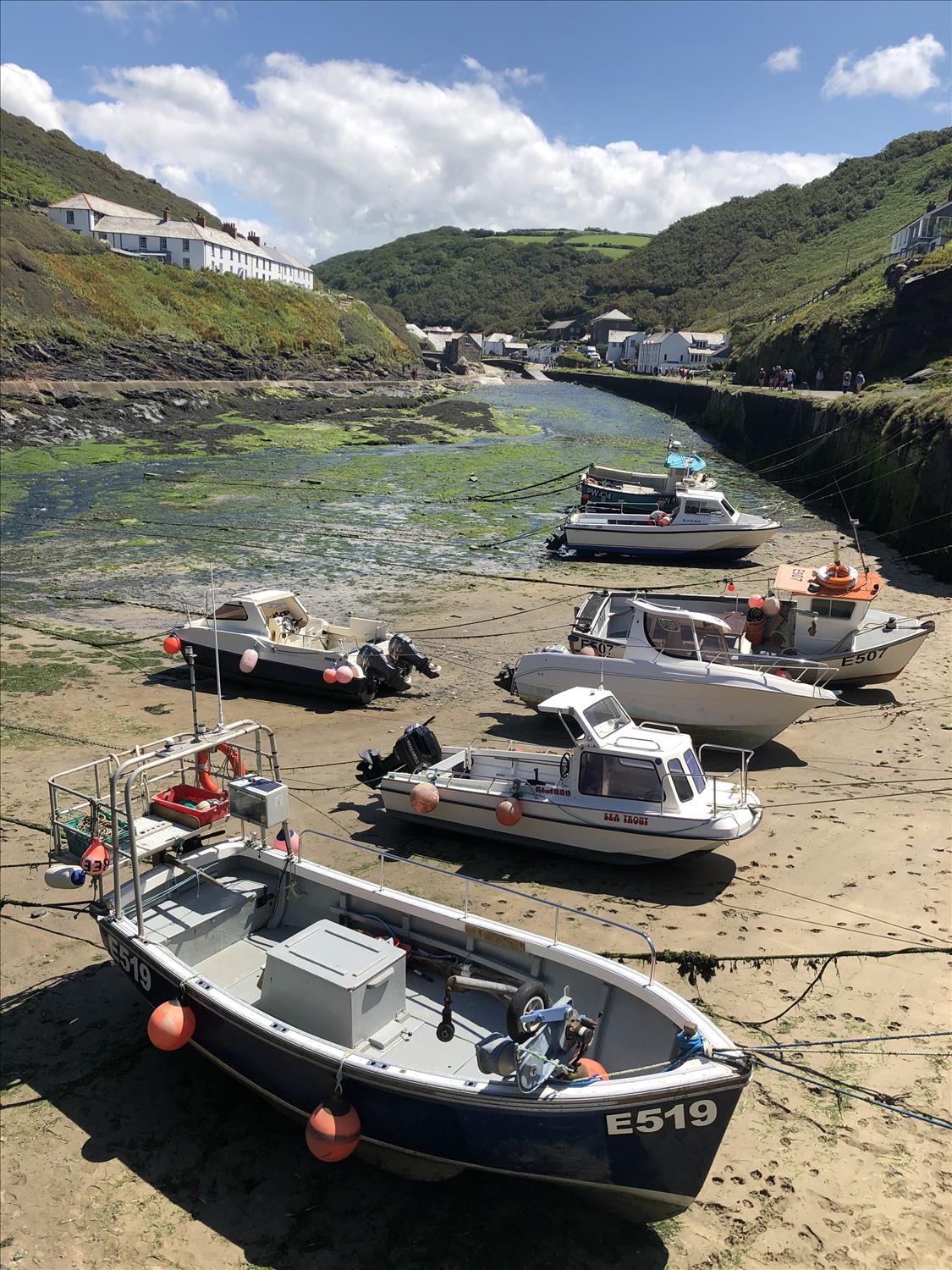 After the obligatory pasty and a pint in the Toby Jug cafe, we walked up through the village, past the higgledy piggledy stone cottages perched precariously on sloping ground above Boscastle. Puffing slightly (maybe the pasty wasn't the best choice for a pre-exercise lunch), we continued up the quiet country lane and soon enough reached the entrance to Polrunny Farm.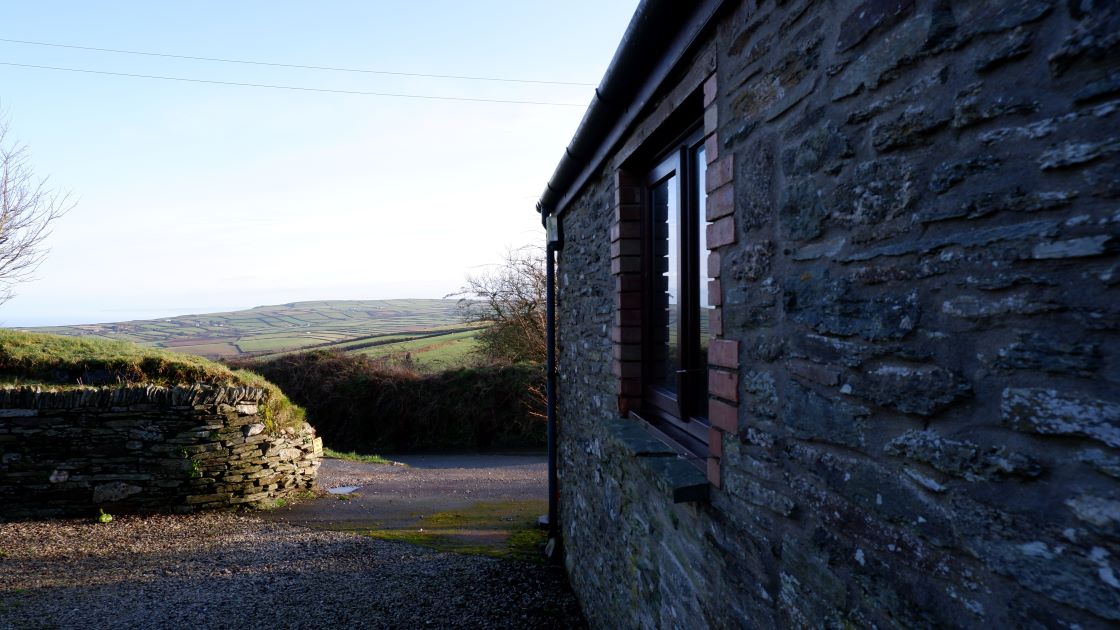 Instantly we loved what we saw. The stone farm house dating back to the seventeenth century, the quintessentially Cornish barn conversions, the rolling arable land with panoramic views of the great Atlantic Ocean beyond, and the communal garden area with plenty of space for seating, for BBQs and for children's play equipment. Even the big farm sheds to the rear of the properties spoke of a new life and new adventures.
We could absolutely imagine our boys here. When they were growing up they would have loved the space and the freedom to explore.
When we looked around the four holiday cottages, Melanie and I both knew that this was the place for us. The barn conversions were bright and airy, cosy, comfortable and very welcoming.

At the end of our visit, as we strolled back through the courtyard, past the farm's fields and the lovely Napoleon Inn and continued down the hill into Boscastle, our hearts were again beating faster. This time, it was simple excitement rather than the exertive walk that had our blood coursing through our veins.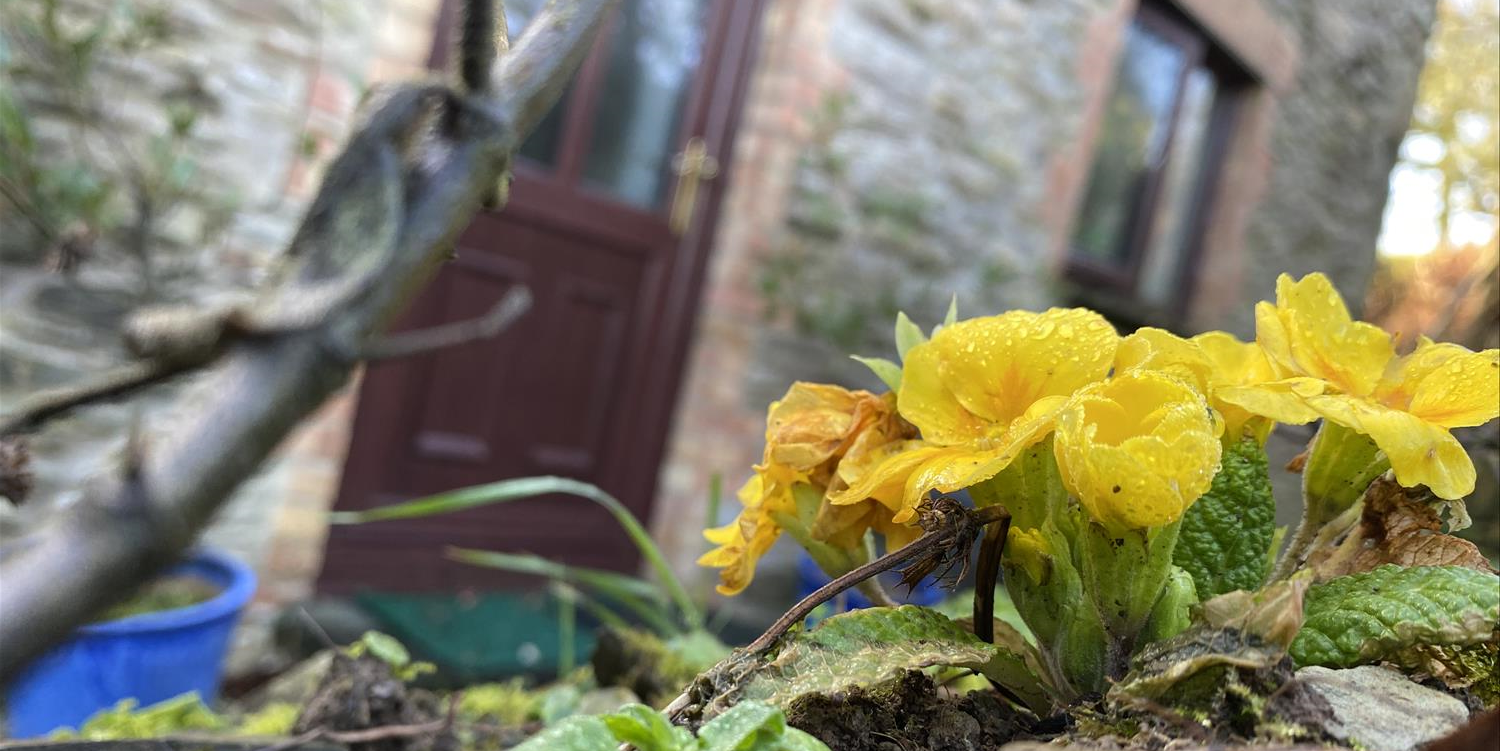 The next day, we set about the task of making Polrunny Farm our new home.
To cut an exceedingly long and admin-heavy story short, in the months that followed that first visit, we:
manhandled the last of our offspring and their belongings out of bed and off to university
at least partially convinced our sceptical families that buying a leisure and hospitality business during a Coronavirus pandemic wasn't utter madness
convinced our prospective mortgage providers of the same
quit our nine to five jobs and emptied our wardrobes of our work clothes
became more familiar than any sane person would ever want to be with the legal process of buying and selling property
and eventually, we moved to Cornwall.
We received the several bunches of keys to Polrunny Farm in February 2021.

The ensuing weeks were busy. We refreshed the look of, and facilities in, the cottages (they were already lovely); we made some changes to the communal gardens and ordered some garden furniture and play equipment. We have set the ball rolling on plans to add more facilities to the site in the coming weeks and months too.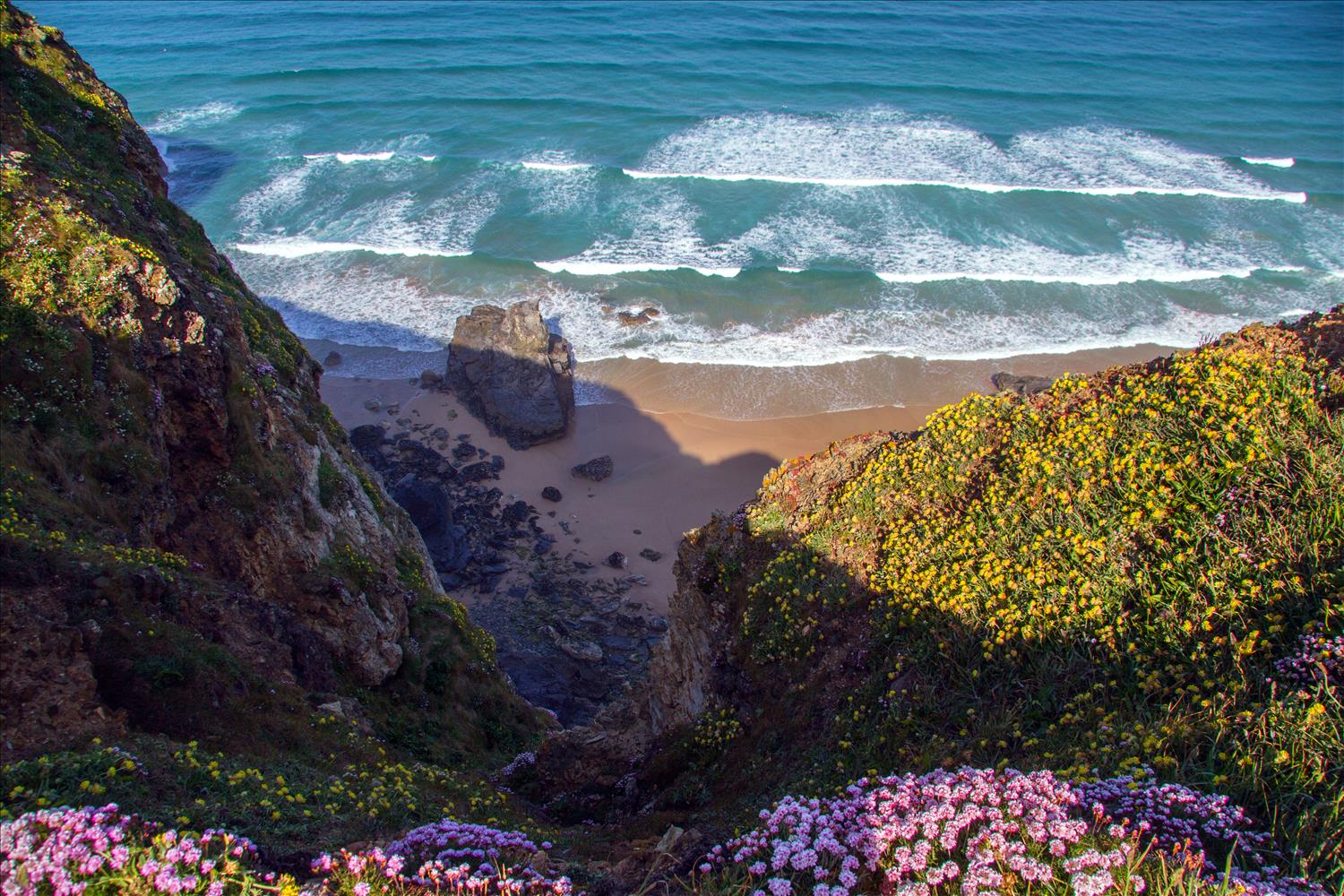 When we haven't been planning and doing (or locked down), we have been out and about, learning about the breath-takingly beautiful area we are now fortunate to call our home. We have walked sections of the South West Coast Path and explored the vast expanses of beach that it takes you to. The 40-mile section of path from Bude to Padstow, with Boscastle at its centre and Tintagel and Port Isaac en route, contains some of the most spectacular stretches of coastline you will ever see.
We have also been eating our way through Cornwall's pasties, cream teas, ice cream, pub meals and fishy celebrity chef-cooked dinners (all in the name of research!). We have visited The Eden Project and the Lost Gardens of Heligan. I have been dragged to various art galleries and museums too!
Our boys, once they found out where we now lived, have been surfing and climbing, and have sampled zip wires and go-karts. There's a brilliant aqua park that's on their list of things to do when the weather gets warmer.
And when we haven't been working and researching things to do, we have been looking out of our window at the fields and the sea beyond, marvelling at how fortunate we are to call Polrunny Farm, and Boscastle, our home.
We are confident that you, our guests, will enjoy staying at Polrunny Farm once we open our cottages post-lockdown.
If you would like to know more about Polrunny Farm and its traditional Cornish cottages; if you would like to check availability and rates; or if you would like to book online with us, then click the below button.

You can stay up to date with new blog posts, and more importantly gain access to exclusive offers and competitions simply by joining our Polrunny Farm Email Club.
A note about Polrunny Farm's history
Polrunny Farm has a long history. We are still doing our research and will no doubt blog about it when we have a fuller picture, but for now we thought we would share a snippet from a really informative book entitled 'A history of Boscastle', originally written by William Francis Allan Burnard in 1962 and subsequently edited and republished by his Great Grandson, Andrew Ross.
The below describes a scene from late 1880s Boscastle.
Shipping days at Boscastle
The harbour at Boscastle, in the days when ships carried cargoes to different ports and returned with coals, and sometimes timber, was very difficult to approach. It was never safe for ships to enter under their own sail, so on their arrival, a boat with nine men called "hobblers" would go out to meet them and tow them in to their berth.
A Scene of Activity
The ship safely moored, the quayside became a scene of activity as the unloading of the cargo began. Wagons and carts, two or three horse wagons, sometimes two horses to large carts, lined up to receive the coals, iron, salt, manure and general cargoes, sometimes timber from as far away as Quebec.
As these wagons were loaded, they were lined up and the extra horses were attached to them in preparation for the long and steep ascent that faced them on the first part of their journey to their various destinations...
In our mind's eye we can follow that procession of heavily–laden wagons, the powerful heavy horses straining at their chains, the cracks of the drivers' whips and their encouraging shouts to their teams as they made their way up the High Street to the top of the steep climb to Polrunny Farm...
From here, after discharging some of their loads on the way, they would make their way to Delabole, where they would collect loads of slate from the quarry before returning to Boscastle…